Shelette Stewart
Award-Winning Author and Speaker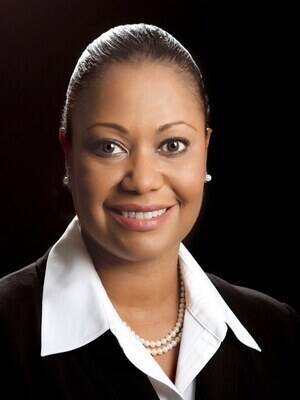 Shelette Stewart Text Reviews
I am so grateful and appreciative for your participation in our inaugural Kunming Business Conference 2014. It was a great outreach event and our mission was a success. Your dedication, love and encouragement touched all . . .
Ken M. Tse - President - New Hope of China
. . . thank you for being amazing. And, thank you for always saying yes to the Women's Foodservice Forum (WFF). We are still getting excellent feedback from our members on the outstanding sessions you conducted . . .
Anna Mason - Vice President & General Manager, Operations - Women's Foodservice Forum - 2014 National Conference
Thank you so much for your time today! Awesome. Everyone stated they gained so much from your presentation and spoke of the value it added. I appreciate your support, your professionalism, and your expertise.
Raquel Daniels - Chair, Executive Board - National African-American Women's Leadership Institute
I want to encourage you to get a book like this (Revelations in Business). You've got to be anointed just as Dr. Stewart has told us.
Dr. Marcus Lamb - Founder and President - Daystar Television Network
Thank you for sharing your passion with the Women's Foodservice Forum (WFF) Group. It's a true blessing to meet someone with a Kingdom heart and mind! Onward!
Tony Bridwell - Senior Vice President - Brinker International
Shelette Stewart is not only a respected business leader, she is a committed Christian with a servant's heart for helping others succeed. Her book, Revelations in Business , is a great and powerful tool for progressive leaders . . .
Dan T. Cathy - president and chief operating officer - Chick-fil-A
Revelations in Business is about not only excelling in business but, more importantly, achieving your purpose and enjoying the journey in the process!
Anne Beiler - Founder - Auntie Anne's Pretzels
At Georgetown College, we encourage students, faculty, and staff to identify and pursue their individual purpose and personal calling. Revelations in Business is an exceptional book that offers powerful insights for accomplishing this.
William H. Crouch, Jr. - president - Georgetown College
Revelations in Business will help you find personal significance through purpose and process.
Jerry S. Wilson - Senior Vice President - The Coca-Cola Company
Revelations is Business has one pursuit in mind: conducting business to honor God. Dr. Stewart gives us a road map on this exciting journey!
Henry J. Rogers - Interstate Batteries
The valuable insights, strategies, and tips you shared helped us meet our goal of supporting our employees in their career planning endeavors.
Terry Howard - Director of Diversity & Inclusion - Texas Instruments
Thank YOU Shelette! Our District Sales Managers loved your session on "Developing Your Personal Brand and Your Pearson Story."
Mary Francis Weatherly - District Manager - Pearson Higher Education
. . . we took good notes! I shared mine with my group of direct reports to help them in their planning efforts. Dr. Stewart showed us how planning can be powerful and we needed that!
Tammy Smith - National Property Maintenance Manager - G6 Hospitality
. . . it was agreed that you were the most dynamic, most captivating, best communicator of all! Way to go! I was sitting by the entrance & when you started talking, I remember I had to stop doing what I was doing just to listen to you. YOU ARE GOOD!!!
Virginia Yip - Conference Organizer - 2013 Chinese Leadership Conference
Our members were given inspirational insights and practical tools that reinforced our creed of placing service before self. We thoroughly enjoyed her presentation and look forward to inviting her back to speak at future Rotary Club events.
Bob Bare - president - North Dallas Rotary Club
. . . thank you for your keynote luncheon presentation on the topic of "Helping Your Clients Align their Wealth with their Values" and for your inspiring and empowering 2-hour workshop on "Helping Your Clients Connect their Profession with their Purpose."
Jim Cooper - president - International Coach Federation (ICF)
The women present were unanimous in their assessment of her presentation. The feedback we received was that they felt refreshed, renewed and ready to conquer their fears in order to realize their dreams -- and that Dr. Stewart had given them HOPE.
Shivaun Palmer - CEO - Plaid for Women
Dr. K. Shelette Stewart is one of those rare individuals whose business acumen addresses a broad range of venues. Because her insights are captured in the form of principles and strategies, they can be customized to many challenging scenarios . . .
Linden McLaughlin - Chairman, Christian Education Department - Dallas Theological Seminary
You were fabulous! Thank you for an excellent keynote presentation on "Aligning Your Wealth with Your Values" for our Women and Investing Luncheon! We look forward to partnering with you and Stewart Consulting, LLC on future programs!
Brenda Mahon, CLU, ChFC, AEP - Trinity Portfolio Advisors, LLC
Thanks so much Shelette for your presentation today. It was not only inspirational but so practical! Everyone enjoyed meeting you!
Judy Henneberger - associate chaplain - Southern Methodist University