Shelette Stewart
Award-Winning Author and Speaker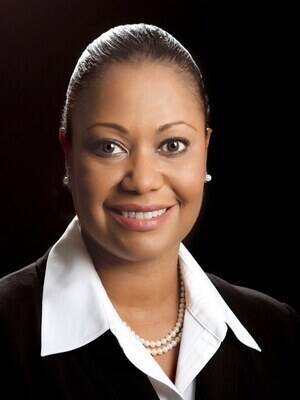 Shelette Stewart Bio
Dr. K. Shelette Stewart has over 20 years of leadership experience in strategic business planning, marketing, and national account sales with Fortune 500 companies including The Coca-Cola Company and BellSouth Corporation. She is a Fulbright Foreign Scholarship Program Specialist and holds a Doctorate in Business Administration.

Shelette currently serves as the Associate Director of Executive Education for the esteemed Southern Methodist University (SMU) Cox School of Business. She designs leadership programs for Fortune 500 companies and oversees the partnership between SMU Cox Executive Education and The President George W. Bush Institute. Shelette is also the principal and founder of Stewart Consulting, LLC, a business consulting and leadership development firm based in North Dallas, Texas serving both corporate and non-profit clients.
Shelette is the author of the book, Revelations in Business: Connecting Your Business Plan with God's Purpose and Plan for Your Life which won a 2012 Christian Literary Award and has been formally endorsed by 14 business leaders including Dan Cathy, president and chief operating officer of Chick-fil-A and Anne Beiler, founder of Auntie Anne's Pretzels.
A much sought after international speaker, Shelette has served as the keynote speaker for many leading organizations including: Texas Instruments, Women's Foodservice Forum National Conference, and The NOAH Leadership Training Institute in China. She has also appeared as a guest on Trinity Broadcasting Network (TBN), Daystar Television Network - Marcus & Joni Lamb Show, and a host of other TV and radio programs.
A former board member of the Warren Holyfield Boys & Girls Club, Morehouse School of Medicine - School of Public Health Visiting Committee, and recipient of The 2003 YWCA of Greater Atlanta & The Coca-Cola Company Salute to Women of Achievement Award, Shelette resides in North Texas and is available for Keynote Presentations, Seminars, Workshops, and Professional Consulting Sessions nationally and internationally. For more insights or to schedule an engagement, please visit: www.stewartconsultingLLC.org, www.revelationsinbusiness.com or www.exed.cox.smu.edu.