Derek Clark
From Foster Care to Success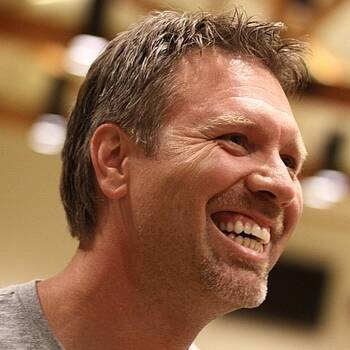 Derek Clark Bio
Derek Clark is an inspiring motivational speaker and the author of Never Limit Your Life and the critically acclaimed I Will Never Give Up book series.
Derek Clark spent 13 years of his life in the Alameda County foster care system and now shares his inspiring story of resilience and redemption throughout the world. Derek Clark knows first-hand the power of attitude in coping with adversity and overcoming hardship. At five years of age, Derek's mother and stepfather (his biological father was in prison) turned him over to the California foster care system, where he would spend the next thirteen years of his life, contending with rejection, humiliation, emotional distress and overwhelming anxiety. Yet through it all, Derek never gave up, and went from victim to victor by defying the artificial limitations imposed on him. He literally took a disadvantage in life and turned it into an advantage. His remarkable story is one of resilience and redemption, from his personal to professional life.
Having suffered brutal child abuse and abandonment, Derek was prone to severe distress and lashing out in anger. As a child he was "labeled and misdiagnosed" in almost every psychological evaluation in existence. As a helpless child, Derek was nearly institutionalized due to severe erratic behavioral problems and violent tendencies. At 6 years old, Derek was diagnosed as mentally handicapped with an IQ of a two and half year old and suffered erratic psychosis. As he developed, it became clear to his wonderful foster parents that this diagnosis was without merit.
Derek's life mission has become helping others find the mental strength to recognize and take advantage of opportunities. His keynotes are based on true-life trials and triumphs, and have inspired thousands of listeners to have the mental strength to overcome adversity and fear. His purpose is to cultivate drive, focus, and the courage to take action.
In his presentations, he reveals how he overcame his adversities and how he triumphed in his personal life. He takes you down his road of lessons that he has learned of hate, anger, resentment, mistrust in adults, violent tendencies, rejection, lack of love, child abuse and the memories that have haunted his life. Derek believes he has successfully thrived as a leader in life because of his painful past, compassion for others and living a "No Excuse" life.
As a motivational speaker, Derek inspires youth and adults across this nation to never give up and to not let the past limit their incredible future. He shares his message of courage, hope and perseverance to help others find the strength to Never Give Up. When Derek speaks, it is from his passionate soul. He brings along his guitar to sing the journals of his life. He believes that music is one of the purest ways to touch and communicate with the hearts of the audience. His listeners will be ignited with passion and have the courage to take action and fight their fears. He will inspire and teach you to push yourself beyond your perceived limits. He believes it all comes down to a choice and taking responsibility for the direction of your life. He is proof that you don't have to let adversity hold you down in life; you have a fascinating and inspiring destiny awaiting you.
Derek Clark is an inspiring speaker/trainer, singer/songwriter and the author of the I Will Never Give Up book series. Derek has over 100 tracks on iTunes. His true-life trials and personal triumphs have inspired organizations throughout the United States and Canada with his powerful message of hope and unwavering perseverance. He has been featured in numerous radio shows in many major U.S. cities, newspaper articles, and television. He has performed his music for some very famous people including the President of the United States. He has been featured with Lance Armstrong, Michael Phelps, Johnny Depp, Tyler Perry, Brad Pitt, Tyra Banks and U2 as "People Who Roar" by Roar Clothing. He unleashes his creative energy in a never-ending effort to ignite passion in others and instill the courage to never give up. His maxim is to make no excuses and become what you want to become. He has turned his situation from a victim to a victor, equipping him with the Wisdom and the Will to Never Give Up.