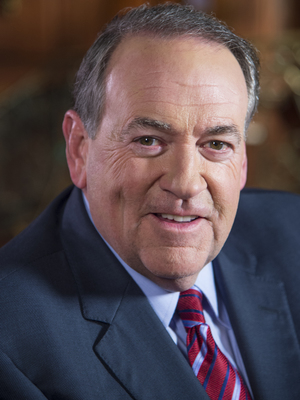 The New Year gives us a gate to the next chapter of our lives. We tend to look back to assess what we've learned from the past year and use the fresh start of a new calendar to promise ourselves that things will be different in the coming year. I've learned this year that the more government tries to do to fix the economy, the worse it gets. I know they mean well, but spending money we don't have and borrowing money we can't afford to pay back really isn't working out for ...
The Republican Party dropped the ball in the two decades following Ronald Reagan's presidency, according to GOP chairman Michael Steele. "We screwed up," he wrote in his upcoming book Right Now: A 12-Step Program for Defeating the Obama Agenda. "We must support Republican officials who assert these principles. When elected Republicans vote against Republican principles, the voters must withhold their support - withhold it vigorously and consistently." In his "we", Steele includes former ...
The following is an excerpt from Michelle Singletary's latest column for The Washington Post: I'm inviting you to take a 21-day financial fast in which you will buy only necessities. The fast is really about curbing the need to consume. It doesn't matter whether you're a good steward or a spendthrift; all of us consume more than we need. This fast is for you if you're at your financial wit's end. This fast is for you if the stress of money is causing pain in your relationship with your spouse, friends or ...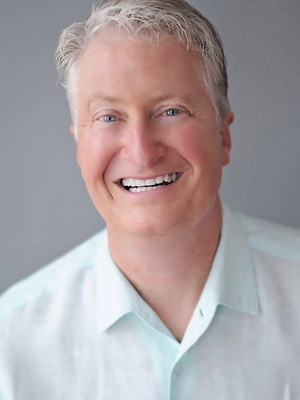 The following article about Andy Andrews is titled "Stand Up, Speak Up and Step Up in 2010" by Gary Palmer: At the start of each year, people make resolutions or set goals. Here is a suggestion for a resolution for 2010 … do something that will make a difference. It is easier than you think and the impact you can have could be greater than you have ever imagined.I got this idea from a book entitled "The Butterfly Effect"; by Alabama native and international best-selling author Andy Andrews. The book's name is ...
The following was originally posted on Ruben Gonzalez's blog: During the luge season I travel with a group of athletes from around the world. I'm 47 and all of them are in their 20s. We travel together, room together, eat together and train together. We really get to know each other. Sometimes these young athletes remind me of what the boys that work on the deck of an aircraft carrier must be like. Why? Because they are focused, well coached, trained to do their jobs with precision, and willing to ...
Is President Obama's momentum slowing down? Political strategist Dick Morris was asked this by Sean Hannity on Fox News' Hannity. Morris, a former advisor of President Bill Clinton and author of the best-selling book Catastrophe, interprets a new poll that says that Obama's approval rating has dipped below 50 percent for the first time. Watch below to see Morris' answer. Watch the latest business video at <a href="http://video.foxbusiness.com/" ...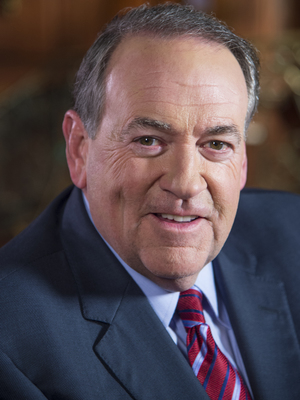 Every time Gov. Mike Huckabee stops by The Daily Show with Jon Stewart, he and Stewart have a very spirited, respectful conversations on hot-button issues such as gay marriage and abortion. On his most recent visit earlier this week, Huckabee defended his decision to grant clemency to Maurice Clemmons, the man who executed four police officers in Washington last month. During his time as governor of Arkansas, Huckabee reduced Clemmons' sentence for burglary from 108 years to 47 ...
Although they didn't win come home with a victory, Ericka Dunlap and her husband Brian Kleinschmidt had the experience of a lifetime and impressed millions with their third-place finish on CBS's The Amazing Race. Dunlap, who is Miss America 2004, is an acclaimed diversity speaker who is booked exclusively with Premiere Speakers. Find out more about her at www.premierespeakers.com/ericka_dunlap. Watch Erick and Brian finish the race in the video below.
Three-time Olympian Cary Mullen has been announced as an Olympic commentator for CTV, Canada's largest privately owned TV network. The 2010 Winter Olympics in Vancouver will take place from February 12 to 28. Mullen represented Canada in the 1992, 1994 and 1998 Olympics in alpine skiing and currently holds the downhill world record. After retiring from skiing in 2000, Mullen became a highly successful author, business leader and motivational speaker. Mullen was initially hired by CTV as an Olympic analyst ...
After 44 seasons of coaching college football, legendary Florida State Gators coach Bobby Bowden announced that he will retire in January. He will retire as the winningest coach in major college football. "The coach was an icon," wrote Sport Illustrated's Tim Layden. maybe the last of a 20th century breed, the southern football coach who towered over his program, bigger than governors. Probably too big. Bryant. Royal. Men like that. Bowden was less intimidating than most, but just as important." ...