Stacey Flowers
Entrepreneur, speaker, and eternal optimist dedicated to helping others positively influence the world.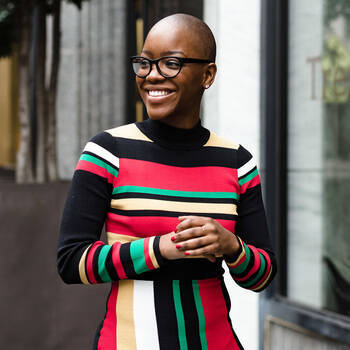 Stacey Flowers Bio
Stacey Flowers is a TEDx Talk speaker, entrepreneur and eternal optimist dedicated to helping people create authentic, fulfilled happy lives. She's been named, The Next Global Leader for her generation and listed #1 on the Top 10 List of Female Motivational Speakers.
Known as "the mentor in your head" because of her refreshing, authentic approach to connect with audiences everywhere, Stacey has a unique ability to educate, empower and inspire audiences worldwide. She believes self-development is the greatest world-changing tool on the planet and everyone can benefit from it.
Stacey holds a bachelors in Paralegal Studies from the College of Saint Mary and a masters in Human Resources from Loyola University Chicago. Her deepest pride and privilege has been raising her 16-year-old son.