Rohit Talwar
Global Futurist & Business Consultant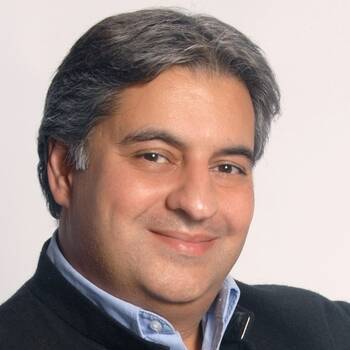 Rohit Talwar Text Reviews
The insight Rohit Talwar brings to examination of future trends is expressed in an entertaining, compelling, coherent & challenging manner. . . . His ability to create an engaging debate with his audience makes his sessions a thought-provoking occasion.
Richard Smart - Head of Business Development - Pfizer Global Pharmaceuticals
I was particularly pleased with the speaker, Rohit Talwar. He was engaging as well as informative. I found that the time flew by during his speech and was disappointed when his allotted time was over.
Garet J. Moravec, M.S. Manager, Information Operations - Lockheed Martin Integrated Services & Solutions
Rohit provides the framework and settings for people to consider scenarios that are intellectually stretching. The future is what we make it. Well researched and superbly presented, this will challenge your strategic thinkers.
Ian Fuller Sales Manager - Export - RO Defence BAE SYSTEMS
Listening to Rohit was one of the most interesting and rewarding experience I've enjoyed in a very long time. Not a book report but instead an insightful and attention grabbing experience from a credentialed expert.
W Mitchell, CPAE Co - Founding Chairman - Vermont Castings, Inc
Mr. Talwar's presentation . . . was one of the most informative presentations I have heard in a long time. I believe that anyone involved with Strategic Planning would be very well served hearing Mr Talwar speak.
Alex Dimitrew Manager, International Business Development - Lockheed Martin Maritime Systems & Sensors
I worked closely with Rohit on a project to develop a new approach to gathering strategic intelligence for our organisation. He actively encouraged creative strategic thinking and learning across the organisation w/in a pragmatic and realistic framework.
Dr Ruth Hargreaves - Category Medical Manager - Pfizer Ltd