Robert P. Miles
Robert P. Miles is an internationally renowned author, speaker, and Warren Buffett expert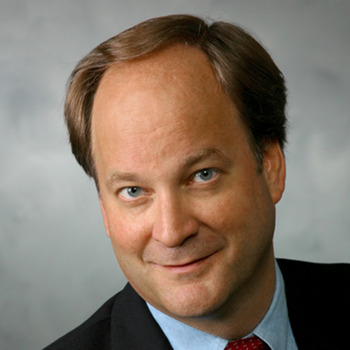 Robert P. Miles Text Reviews
Robert Miles paints a picture of capitalism at its finest. Creating wealth by building an enterprise, unleashing the capital inside the business ... preserving the unique management culture and values, and passing the wealth on for the benefit of others.
Bill Child - Chairman, R.C. Willey Home Furnishings, Salt Lake City, Utah
Everyone enjoyed Robert Miles? presentation--they are now all reading his book.
Gloria Landry - Kroger
Everyone knows Warren is the greatest investor of our time. [Robert Miles], for the first time, captures his genius as a manager.
Jack Welch - retired CEO, GE
Robert Miles' presentation was wonderful. Even those of us who know something about Warren Buffett enjoyed the stories he related.
Laurie Cronin - Charles Schwab
. . . very refreshing to hear Robert Miles' presentation about Warren Buffettr. With his clear interpretation, financial advisors are better prepared to understand and apply Buffett's investment and management principles to benefit their clients.
Michael Zmistowski - Financial Planning Association, Tampa, FL
Masterful presenter Robert Miles teaches that indeed it is possible to create a fortune without compromising your principles.
Norman Rentrop - Founder and Chairman, Rentrop Publishing, Bonn, Germany
Australian audiences are totally captivated by Robert Miles' explanation of the investing principles of Warren Buffett . . . convinced that these simple methods work anywhere in the world.
Peter Spann - Founder and CEO, Freeman Fox, Australia's foremost wealth educator
His engaging and anecdotal style, and depth of knowledge of Warren Buffett's investment strategies, combined to make Bob's presentation one of the most fascinating and best-received of the Financial Planning Association of Australia's 2004 Convention.
Susan Grice - General Manager, Corporate Communication FPA of Australia
It's amazing how Robert Miles. presentation struck different chords with each of us. With me it was the simplicity of single decision events--Buffett owning just one house, buying a business forever.
Tom Ulanski - Financial Analyst Society
Everyone who reads it comes away singing its praises. I'm mentioning it in the annual report.
Warren Buffett - on The Warren Buffett CEO