Richard Ruhe
Author of the 'Total Quality Leadership' Training Program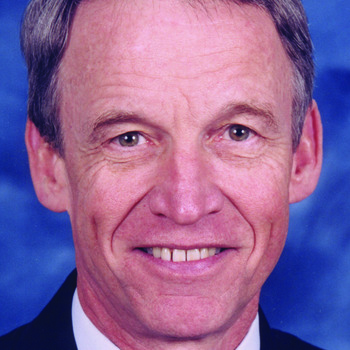 Richard Ruhe Bio
Dr. Richard Ruhe is a compelling and sought-after motivational speaker, consultant, trainer, and businessperson. Having had extensive management and supervisory experience in the private and public sectors, Dick has a myriad of entertaining, humorous, and inspiring anecdotes that lend themselves well to his presentations on the important and popular topics of productivity improvement, change, and customer service. Currently, Dick Ruhe is a Senior Associate for The Ken Blanchard Companies. He has worked with Ken Blanchard, Tom Peters, Gordon Lippitt, Lenard Nadler, and Paul Hersey. Richard Ruhe is the author of the training program Total Quality Leadership, released through The Ken Blanchard Companies. He also serves as a regular columnist for Sales and Marketing magazine and has been published in Training and Development, Western Business System Journal, Proceedings of the Academy of management, and Executive Excellence. A past chapter president of Sales and Marketing Executives, Richard Ruhe is also a member of the International Customer Service Association, the National Speakers Association, the International Platform Association, the American Society for Training and Development, and the American Society of Quality Control. Richard Ruhe received his MBA from the University of New Haven, his doctorate in human resource development from George Washington University.
Popular Topics include: Building High Performing Teams, Creating Raving Fans, Gung Ho! Employees, 21st Century Leadership and Managing Change.
Dick recently worked with: Motorola, The Gap, Chick-Fil-A, General Foods, Domino's Pizza, Petco, U.S. Navy, Party Concepts, Estee Lauder, MCI, Ballys, Boise Cascade, Williams-Sonoma, Del Monte, Los Angeles World Airports, Lucky Food Stores, McKession, Red Lobster USA.