Peter Sheahan
Bestselling Author and World Renowned Speaker on Exploiting Business Trends and New Market Opportunities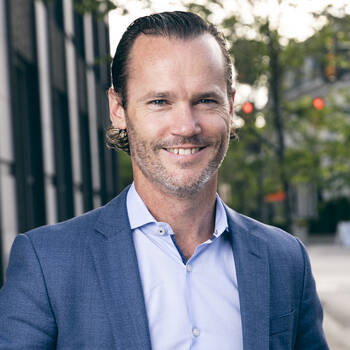 Peter Sheahan Text Reviews
You've been an absolute wonderful partner, adjusting to our transitions and pivots along the way, and leading by example continuous learning. Brilliant. Agile. Trusted. Confidant. Integrity. Inspiring.
Thank you for what you have brought us... It is corporate life changing for AT&T!
President - AT&T University
From the creatives in the editing rooms of LA, to the Chairman himself in New York, Peter has had a profound impact on this company. It is very rare, to find someone who is both engaging and whose work is clearly based on ground- breaking research and genuine insight into what makes a business and its leaders successful in today's uncertain marketplace. I have no hesitation recommending Peter to any organization looking to drive innovation deeper in their company and wanting to inspire their leaders to think differently and take the necessary risk to future-proof their business.
SVP - News Corporation
Your insights were exceptional, and I appreciated the research you did and the focused attention you gave to our particular needs. Your content was spot on for this audience of global leaders and I sincerely enjoyed our time together and received many comments on the value you brought to our global managing partners meeting.
Global CEO - Deloitte
Peter Sheahan's presentation is packed full of energy, enthusiasm, and insight. He combines deep practical knowledge with unending passion for both his subject matter and his audience. And his topic is one no organization can afford to ignore.
David Willis, Managing Director - Corporate Leadership Council, Washington DC
Pete Sheahan has empowered many of us at News Corporation to do more with less faster. His presentation and unique style are both engaging and inspiring--he has made a significant impact on many of our business leaders.
Ian Moore - EVP Human Resources, News Corporation, NY
Thank you for your thought-provoking presentation at Google's HQ in Mountain View. I am thrilled to have my trainers see a true professional provide useful information in an engaging and interactive way. You give us all something to aspire to.
Sue Polo, Engineering and Operations Staffing Manager - Google, Mt View CA
May I express our sincere thanks for an excellent presentation which was right on message as far as our development towards a Great Place to Work and in particular seeking and developing our future leaders. The feedback has been tremendous.
Ken Dalton - CEO, Faber Maunsell Los Angeles CA
Peter's keynote at CompTIA was a hit. His strategies for moving up the value chain, controlling and directing the sales experience and making the strategic shift towards services could not have come at a better time for our members.
Lien-Anh Van Wagener - CompTIA
Peter was fantastic. One close customer said to me after his talk "this is the most on-point keynote I have heard at an IT event in ages." My comment to Peter once he left the stage was "I don't think you charged me enough." He was terrific!
Chief Marketing Officer - IT Service Provider
Peter, I cannot thank you enough for your outstanding presentation. Presenting to an audience of leading CEO's is always a challenge. But once again you exceeded their and my expectations. Your incredible global insights and thought provoking presentation engaged all in attendance. You related to each and every person in that room and all walked away with a "pearl". Always a pleasure working with you and look forward to a long association with you and Karrikins Group.
John Karagounis, Managing Director - CEO Circle
First off, thank YOU for rocking our group in Pebble. They LOVED YOU! You are awesome--personally, a delight and a gentleman, and professionally, the real deal. Your content, delivery, and engaging manner was just what the doctor ordered.
Rachel Long - Nielson Group
You know I'm a tough audience and not easily impressed. Peter was wonderful. He ranks as one of my favorite Success Forum speakers of all time. His remarks were brilliant, relevant and timely. He invested himself in the day and wove content from the day's programming and other speakers into his keynote. We all had fun and learned a lot.
Women's Vision Foundation
Thank you so much for a great session - all the reactions were 'awesome, amazing, and inspirational'. The only thing we'd do differently next time would be to book you further in advance so we have you present on the first day of our event - you set a great tone and really energize and inspire. Brilliant. We will have you working with BP again soon.
Nina Raymond, HR Executive - BP
Peter - I really enjoyed your session yesterday in Shanghai! Totally on point for what we are dealing with now, and especially relevant for China. I now have the tools to build a business case for employer branding thanks to your unique and powerful model for building our brand and attracting top talent.
Laura Hamrick, Director of Staffing - Yum! Brands
Peter Sheahan is a sharp business mind. He understands the business model itself, and the role talent plays in driving its success. A long-way from the group hug style approach to talent that plagues many advisers in this space, Peter will cut to the heart of what makes you a great place to work, and outline the best strategies for telling the world. He has a clear understanding of what drives human behavior, and always offers a thoroughly researched perspective on your main competitors, and where you are positioned in the mind of the people you want to attract and retain. Whether it is strategic guidance or creative stimulation, Peter Sheahan is a powerful partner on your journey to building a powerful employer brand.
Amanda Fleming, Chief People Officer - Pizza Hut
OUTSTANDING. I ate lunch at my desk-side and attempted to multi-task, do other work, with headphones on. Peter's ability to deliver content was spell bounding though. I had to give my attention over. Excellent. I hope every person at the director level and above made time for this. Affirms we are doing the right things at GY these days. Just having the opportunity to listen in on spur of the moment on talent like this says volumes as well. Thank you.
SVP - Goodyear