Kim Strobel
I help schools, businesses, and organizations take ownership of their happiness and wellbeing so they can create the mindset shifts to change their lives.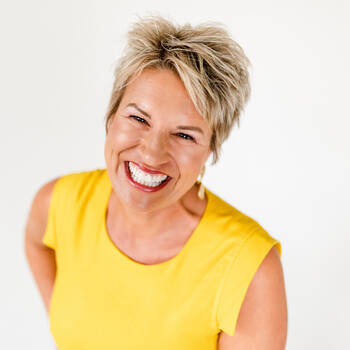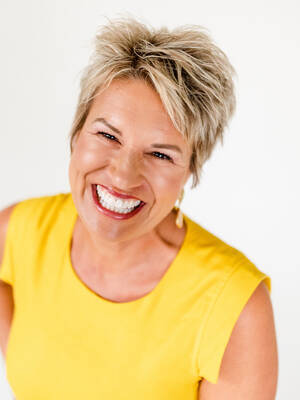 Kim Strobel Text Reviews
The buzz sweeping the education world about Kim Strobel is real. And, it's no surprise that teachers and administrators are lining up to see her presentations. Simply put, she's absolutely fantastic. Not only is she a thought leader and expert in her field, but more than that, she's deeply passionate about helping teachers make a lifelong difference in the lives of students.
Hal Bowman, Founder and Creator - Teach Like Rock Star & Be The One
One of the best PD sessions that I have attended in my 26 years of teaching! Wow! Thank you for reminding us of why we became a teacher!
Emily Royse - Shelbyville County Schools, KY
Powerful, powerful, powerful presentation. She is up there with Chip Wood as a top-notch keynote speaker.
K. Loren
Kim Strobel was amazing. She is the best speaker we've had in many years. Her upbeat attitude was the best way to kick off our school year.
Trent Hayes - Warrensburg, MO
Kim devoted time to making sure the keynote was tailored to the audience. She brought great energy and made the session fun and interactive for the participants. Many participants mentioned Kim's session as highly impactful!
Swetlana Fenichel - Director of International Special Olympics
Kim Strobel is a dedicated educator who understands what teachers need. Her magnetic personality and genuine presentation style captivate audiences everywhere she goes. Her enthusiasm is contagious. You'll love her!
James M. Halik, Ph.D. - Compass-Keynote Consulting, LLC
Absolutely Awesome! Unlike other presentations, Kim's energy is contagious, and she is a dynamic presenter. I've never heard someone speak with such conviction while also winning the entire crowd over.
Dana Campbell - Sharon Elementary School
Kim led a training on happiness for my clients, and I was thoroughly impressed in both Kim's selfless passion to better the lives of individuals along with her scientific knowledge on the topic of happiness.
Andrew Rosen - Diversified Financial Group
All I can say is WOW! Kim's training was absolutely awesome! She is a dynamic presenter who keeps her audience highly engaged and truly understands education.
Rob Moore, Director of Education - Bloomington, IN
After listening to Kim Strobel speak during Ditch Summit, I knew she was the one I needed to deliver this message. Kim's keynote on happiness and remembering our why not only tied to our district theme and mental wellness, but were powerful and important...especially this time of year. She was lovely to work with and an absolute professional at all times. Her happiness and energy were contagious.
Blair Eiseman, Supervisor of Professional Development - South Brunswick School District, New Jersey
Kim is an expert in her field, fiercely energetic, very well-spoken and above all, truly understands what it's like to be a teacher. She's real and authentic and can turn an ordinary teacher training day into a very fun and well-spent collaboration where knowledge is gained by everyone involved.
Angel Zollars, 8th Grade ELA - Washington Community Schools
Kim Strobel has her finger on what's right in education right now: a resurgence of happiness to boost learning, a focus on growth mindset, and so much more. Teachers: when the grading piles up, student issues have you down, and you're feeling overwhelmed, go find Kim. She'll give you inspiration and ideas to lift you up. On second thought, go find her when everything's going right, and she'll help you climb to new levels!
Matt Miller, Author, Speaker and Blogger - Ditch That Textbook