Kevin Briggs
International Crisis Management, Suicide Prevention, and Leadership Skills Expert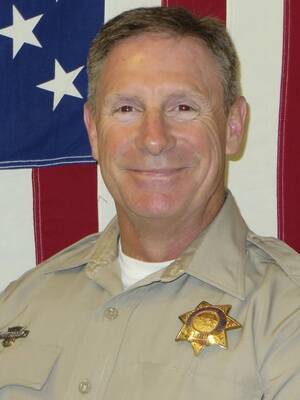 Kevin Briggs Text Reviews
Your talk was awesome! That email you added late on was incredible. Really breathtaking. And the fact is you had everyone's rapt attention throughout the talk. I was really struck by your willingness to take a few small tweaks to your already excellent talk. It's rare that someone who's as talented as you as a public speaker is willing to listen like that and be so enjoyable to work with. Many, many thanks for that... and for lighting up our event.
Chris, Curator - TEDTalk
Kevin Briggs was super friendly, kind, and easy going. He had a powerful message which he shared to an almost full capacity crowd. We were so pleased with the turnout. Kevin was very gracious with his time and spent a lot of time talking individually with people following his talk. I would recommend him to any other college or university considering bringing him.
Rachel, Director - Northern Michigan University
I wanted to take a moment to thank you for your role in making the Georgetown Institutes a success. Far from disappointed, you were wonderful, and you and Kevin Hines provide such a powerful statement about hope in the face of mental health challenges. The feedback we have gotten has been incredible. You should feel very proud and gratified that your words touched so many people. It was a pleasure working with you.
Beth, President of Management & Training Innovations - Georgetown Institutes
Kevin is an inspiring speaker. He has a gift for creating an intimate conversation in the middle of a crowd on the most difficult of subjects. Honest and direct, Kevin touched the hearts of over 3,000 NAMIWalk participants.
Laurie, Director - NAMI/Walk
We sought Kevin's expertise and knowledge about supporting people in crisis, based on his outstanding work as a California Highway Patrol Sergeant assigned to the Golden Gate Division. Kevin imparted his knowledge to our Customer Service Team, and the feedback from everyone who attended was very positive. Team members felt more confident handling tough situations, and more supported in their role to help all customers. Kevin was personable, professional, and inspiring to the team, and the information he provided was of great value to us all. If you or your organization get an opportunity to hear Kevin speak about his life- saving work on the CHP, I cannot recommend it enough!
Glorybelle, Manager - Airbnb
I wanted to extend a deep, personal thank you for joining us at the Active Minds Conference. Your work and efforts are inspiring and your presentation was deeply moving. Our attendees loved meeting you and hearing your story. Focusing on the power and importance of truly listening was a phenomenal way to end our wonderful conference weekend. Thank you for reminding each and every one of us why we do this work and inspiring our ongoing efforts
Sara, Senior Director of Programs - Active Minds Inc.