Josh Sundquist
Paralympic ski racer and Cancer Survivor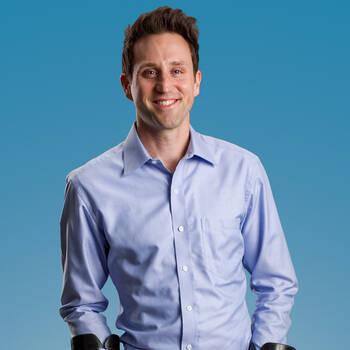 Josh Sundquist Text Reviews
Josh artfully made a connection between the Walmart story and his own. His first speech was so moving that we hired him to come back a second time!
Julie Murphy, Executive Vice President of U.S. People - Walmart U.S.
Josh is one of those rare, gifted speakers you come across only so often. Over the course of his session, he'll make you laugh out loud and fill you with raw emotion, all while teaching you vital lessons in empathy, gratitude and resilience. No matter the group, Josh's message will have a lasting, positive impact with actionable takeaways.
Nada Stirratt, VP of Global Marketing Solutions - Facebook
Josh is an extraordinary young man with a message that inspires and awes his audiences with his true life experiences. He is a must for your next meeting!
Vinnie Tracey - President - RE/MAX International
Josh is a wonderful, inspiring, and engaging speaker. The sign of a captive audience at Google is when all laptops are shut!
Erika Choung - Google
I had dinner with the executive team last night and they could not stop talking about you. And how great it was that you came in early to really understand our business.
Lauri Sherry - Manager, Corporate Events - Logicalis, Inc.
Attendees of our event agreed that Josh was the best speaker we've ever had! During his talk, we laugh, we cried, and we had fun. But most importantly, Josh's speech helped the audience feel connected to our mission and inspired to be generous. We appreciate the effort he made to get to know us and personalize his talk for our event. I'm confident that his role in the luncheon resulted in a significant fundraising increase for us!
Pedro R. Payne, Ph.D. - Director Community Outreach & Patient Experience - Loma Linda University Medical Center
Josh received--and deserved--two standing ovations!
Val Durrant - Director, Corporate Development - Children's Miracle Network
The event was the talk of the town at work! You were a big reason for its success! I couldn't be happier!
Shawn Pulliaman - Director of Major Gifts - St. Joseph Hospital
We have run these camps for many years and have heard many speakers, and I can not give a stronger recommendation for someone.
Ray Manna - Director - Power Camp
I have seen dozens of motivational speakers in my career and simply put, Josh is the BEST!
Greg Quinn, MBA - Vice President of Sales, West Area - Boston Heart Diagnostics
I've hired dozens of speakers for our dental group summits over the years and Josh is the only one who arrived early to visit one of our local offices, meet the staff, and even get his teeth cleaned. It's a nice touch that allowed his presentation to be more personalized for the audience. We were so entertained and inspired by Josh's story that we brought him back to speak again at one of our other events!
Becky Kiley - Summit Events & Meetings - Mortenson Dental Partners
During the speech I went from laughing to crying several times. I have seldom been so entertained by a message that I could relate to.
Randy Collins - President - American Association of School Administrators
I had so many people tell me this was the best luncheon in its 20-year history. I appreciate that Josh took the time to visit our facility the day before to understand our mission, employees and clients.
Lise Pace - Director of Marketing - Bosma Enterprises
In 17 years of teaching in 5 states you were the brightest most inspiring and entertaining I have ever heard as a keynote speaker.
Anita Bransford Bankhead - Special Education Teacher - Huntsville City Schools
Josh spent more time getting to know our group, integrating segments of our conference and getting to know our team and advisors to create a truly customized message than other speakers whom I have hired. Thank you for the referral of Josh and how easy you made the process.
Mike Di Girolamo - Raymond James