Jeremy Gutsche
Innovation Keynote Speaker, CEO, Futurist & Award-Winning Author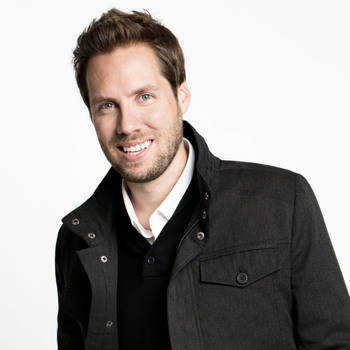 Jeremy Gutsche Text Reviews
A keynote from Jeremy will energize your team to take on the world!
CSO & SVP of Marketing - Universal Studios
We've been raving about Jeremy around the office. The most inspiring offsite in my seven years!
Sr. Director - Kraft Heinz
He made us laugh, think and clap. Jeremy is the rock star of keynote speakers.
CMO - Hard Rock Hotel & Casino
Jeremy was absolutely AWESOME! Tons of people come up to me afterward and said how much they enjoyed it.
SVP of Strategy - Wells Fargo
Jeremy Gutsche has been by far the #1 speaker [out of 175 speakers]. He had literally 100 people rush the stage for his book.
The Market Research Event
Jeremy Gutsche is the rockstar of keynote speakers! He rocked the house. He brought people alive ... He got people focused on the message and every single person was with him for every word. Jeremy Gutsche, you rock!
Jeff Busch, VP - Meetings Professional International
I have always believed that the value and effectiveness of a presentation could be judged based on how well it managed to edify, to entertain, or to enlighten the audience. A good speaker will deliver on one of these key attributes. A great speaker will deliver on all three. Jeremy Gutsche delivered on all three. His 'Get Better & Faster' presentation at our recent CPABC Spring Leadership Conference was informative, it was entertaining, and it provided everyone with a framework that forced us to re-think our notions about how to find new opportunities for growth and success. His energy and dynamism are obvious, but more importantly, he backs up the performance with substance. I highly recommend him for anyone looking to gain unique and original insight into how to manage chaos and change.
CPABC
We had 7500 people from 82 countries, translated into 12 languages, which is more than the UN ... Jeremy was unbelievable ... a standing ovation! Best closing speaker we've had in years! Don't miss him!
MDRT Committee
He's a bestselling author who will teach you game-changing beliefs, cutting edge frameworks and powerful ideas so that you can create lasting connections with customers while providing value, leveraging creative thought and harnessing chaos.
Retail Bankers Association
Best speaker of the whole 3 day congress ... Energizing, stimulating, modern, fun, passionate presentation ... Jeremy was the most effective & relevant presenter of the whole conference [Jeremy's weighted score was an unprecedented 97.1%].
World HR Congress
Jeremy was fabulous! Our audience was ecstatic with his phenomenal speech and amazing delivery. We are absolutely thrilled. Thank you for all of your time and expertise leading up to our event. You are a pleasure to work with.
National Confectioners Association