Eric Boles
NFL Player, Expert in Leading & Managing Change, Leadership, Peak Performance and Personal Growth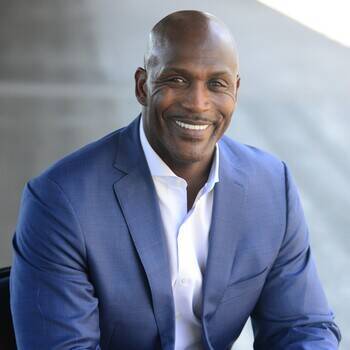 Eric Boles Text Reviews
Your message on "Healthy Esteem," was incredibly received and truly inspirational! We knew from our first engagement with you that you were "FABULOUS!!!" but this round left us confident in coming back for more. Eric, you are a true professional.
Dennis Vicars, Chief Operating Officer - CCLC
Thank you for your recent visits to Amsterdam and spending time with our International Team. It is very clear your message resonates across continents! You have a natural ability to ignite the leader within all of us and inspire real action.
Rich Nelsen, SVP, President - Starbucks Coffee EMEA
I went over some of the information that we received at our meeting last week with my team. We are going to use this as a continual training piece at our weekly meeting. It was amazing to see the skip in the step of the team after this discussion!!!
Bob - State Farm
The success of our conference is directly tied to our opening session and you definitely delivered an engaging and powerful keynote address. Your keynote address launched our conference on an upbeat note.
Kim Heck, CEO - SportsTurf Managers Association
Thank you, Eric, for making an incredible contribution to the success of our event and to leaving our delegates with a leadership message that will persist for the rest of their life.
Kenneth S. Cousineau, Executive Director - CAE
Our team is at a critical moment and your message was perfectly aligned with what our leaders need to focus on as we create the new Kraft Foods.Your emphasis on "Fearless Leadership" and harvesting effectiveness into full potential resonated.
The Kraft Foods Cheese & Dairy Team
When it comes to changing an organization's culture, a team's culture or an individual performance, I am comfortable providing you the highest recommendation I can give.
Dunkin Brands
Your presentation was informative, inspirational, and more importantly they were still talking about your presentation the next day. We've had many guest speakers in the past, but the group agreed you are one of the very best!!!"
Cracker Barrel Restaurants
Eric is an authentic and passionate speaker, and he held a commanding presence on stage as our keynote speaker. His style, demeanor and message clearly conveyed our theme of GAME ON., and we all walked out of the keynote feeling motivated and ready to win.
It was an absolute pleasure to have Eric join us at our event, and I am pleased to recommend him as a keynote speaker.
Hooman Hakami, Executive Vice President - Medtronic Diabetes
You did a great job and our attendees really enjoyed your session! You also did a great job of incorporating things we said about our company into your speech. Our attendees were very motivated and talked about it the rest of the event. We look forward to having you in the future.
Thanks again for joining us and giving a great presentation!
Emily Cox, Corporate Event Consultant - Cambridge
Eric's presentation, which connected at all levels of our organization, was thought-provoking, engaging and entertaining. His stories, concepts and quotes kept all of us wanting more. He inspired us to think differently about our meaning in business and at home and the wisdom he passed on to us continues to be reflected on months after his presentation. We couldn't be happier with Eric's positive impact on our organization and we are looking for him to help us with future challenges.
Nicolas Papadopoulo, CEO - Arch Reinsurance Worldwide
Eric was terrific--motivating and informative and set the stage for a productive internal discussion on culture. I cannot thank him enough for a great job. It was a very successful event.
Louis T. Petrillo, President & General Counsel - Arch Capital Services Inc.
Eric Boles as our keynote speaker at our 2019 Sales Conference, and he was incredible! He was an inspirational force and had everyone at our conference ready to move mountains and change the world by the time he finished speaking. He was passionate, enthusiastic and easily one of the best speakers we've ever had the privilege of hearing at our annual sales conference.
Lindsey Warren, Director of Marketing - Southern Tire Mart
Eric was sensational! His attention to detail with pre-meeting calls that he pulled through during the presentation, his passion for his topic, and his authentic nature was inspiring. I would 100% recommend Eric to peers for their events! Please let Eric know we greatly appreciate that he was fantastic!
Eli Lilly