Cassandra Worthy
Change Enthusiast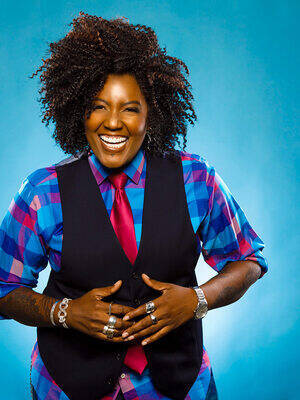 Cassandra Worthy Text Reviews
I truly enjoyed hearing Cassandra Worthy speak. She was knowledgeable and relatable. We all have challenges and her message of "Get Bitter or Get Better" really resonated with me. I know that I'll be thinking that next time I am faced with a challenge.
Beth Witzak Global Account Executive - Conference Direct
Cassandra is a high energy, dynamic keynote speaker. As our company moves through a period of continuous change, she helped to arm our employees with the tools to recognize and respond to their feelings around change. I would love to have Cassandra at another company event!
Amy O'Brien, Property Management Lead - JLL
Cassandra's enthusiasm for organizational change management as well the abundant energy she utilizes in her keynote conversation set the tone for the entire conference. She inspired us all.
Ray Wozny, CEO - The Institute for Process Excellence
Cassandra was an amazing keynote speaker at Transform2019. Her experience truly spoke to the audience and she brought lots of enthusiasm.
Leah Bortz, Associate Marketing Director - Graymatter
I walked away from Cassandra's keynote with an emotional intelligence tool that will enhance my ability to successfully navigate my everchanging corporate environment while continuing to produce top tier results.
Jelani Bilal, Scientist - P&G
Energy, enthusiasm, and charisma are the words that immediately come to mind when I watch Cassandra speak. She's a powerhouse with a message!
Cheryl Richardson - NYT Bestselling Author