The following was excerpted from John Maxwell's blog. To read it in its entirety, visit John Maxwell On Leadership: I've been a proponent of positive thinking for as long as I can remember. I believe that to a large degree, if you expect positive things in life, you get them. And when you have to face something difficult, if you remain positive, you have a much better chance of getting through it. In spite of my positive outlook, it's always bothered me when I've heard motivational speakers ...
On Thursday's O'Reilly Factor, conservative radio host Laura Ingraham said that she and Michelle Obama agree on at last one thing: sleeveless shirts are awesome. She then jokingly suggested that she and the First Lady sit down for an arm wrestling match. For information on how to bring Ingraham to your next event, visit www.premierespeakers.com/laura_ingraham.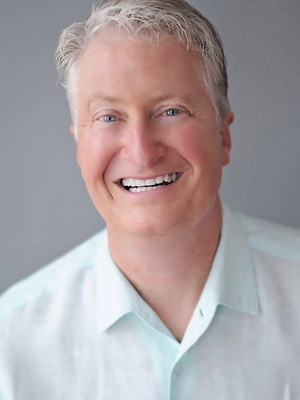 About twenty years. That is, the best I can figure, the longest I have worked for a compliment. I received it just the other day and it came from a woman I don't really know. The remark containing the compliment was made in the grocery store to Polly, my wife. But to understand why it means so much to me, we have to go back twenty years ... Jerry Anderson, one of my best and longest tenured friends happened to be working in a swimming pool supply store that doubled as a package shipping service. ...
Duchess of York Sarah Ferguson has a new title: film producer. The philanthropist and children's advocate producer the upcoming Martin Scorsese film, The Young Victoria, which is about the early life of Queen Victoria. CNN featured a behind-the-scenes video of Ferguson during a press junket for the film. Embedded video from <a href="http://www.cnn.com/video" mce_href="http://www.cnn.com/video">CNN Video</a> Sarah Ferguson is available to speak about such issues as ...
The following is from Dennis Snow's blog, "Dennis Snow's Service Excellence Blog": As a leader in the organization, remember that "everything speaks."; Your behavior in front of employees "speaks"; about what you truly value, and when words and behaviors don't align, behaviors will win out every time. Your employees judge your values by what you do. Here's an example of what I mean. I was conducting a customer service training program for a company in which every one of the company's employees ...
What a job means to Gen Yers depends on what's going on in their lives at any given time. Here are the seven job types for Generation Y:Sometimes they just want to hide out and collect a paycheck. I call this a safe harbor job. There are no upsides for the employer. Sometimes Gen Yers take a job while they are still taking stock and trying to figure out what they really want to do next. I call this a weigh station job. The key here is to get her to decide what she really wants next is to build a ...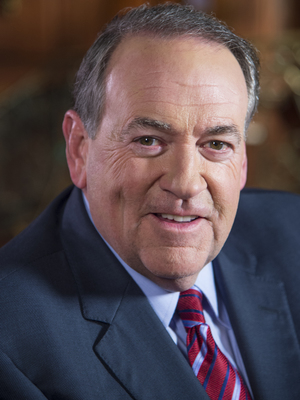 Last week, Mike Huckabee spoke at the Conservative Political Action Conference (CPAC). In his rousing speech, he touched on a number of issues close to conservatives' heart while urging supports to return the movement to its root principles. Watch the video of his speech below: Part 1 of 4: Part 2 of 4: Part 3 of 4: And finally ... part 4 of 4: Gov. Mike Huckabee speaks regularly with groups about such topics as politics, faith, health care and family. For information on how to bring him to your next ...
Ben Stein is being honored by The American Legion for his outspoken support of America's armed forces. Stein, an economist, author and actor, is the recipient of the veterans service organization's 2009 National Commander's Public Relations Award.The honor will be bestowed upon Stein by David K. Rehbein, the Legion's National Commander, during a luncheon ceremony on Wednesday."Ben Stein's intelligence and wisdom are well known," said Rehbein, "and he has demonstrated these qualities in a ...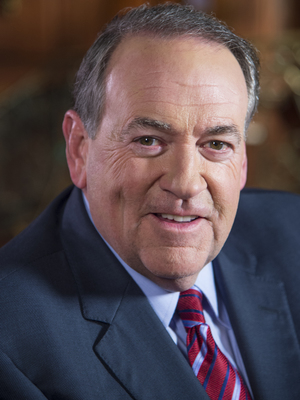 The death of legendary broadcaster Paul Harvey marks the passing of the most significant voice of the airwaves in my lifetime. Paul Harvey was beloved and trusted by the American people because his golden voice was matched by his unquestioned integrity. I listened to him from my days as a child and felt that he created a standard of excellence that was unmatched and untouched. One of the greatest and most humbling experiences of my life was being asked to substitute for him last summer a couple of times. I ...
A few years ago Workplace911 did an online poll. It asked, "Which movie title best describes your relationship with your boss?"; Sure, the question was light-hearted, but the results weren't: Little Shop of Horrors: 20% It's a Wonderful Life: 24% But the #1 movie title describing the relationship between employees and bosses? House of Games: 56% To all the bosses out there, I have some bad news. In the "good old days,"; your people didn't like you that much. Given today's economic ...