Legendary baseball manager Joe Torre has released a tell-all book about his years with the New York Yankees, aptly titled The Yankee Years. Torre--currently managing the Los Angeles Dodgers--managed the Yankees from 1996 to 2007, during which time they went to the postseason every season. He led the team to four World Series victories and ranks seventh for all-time most managerial wins. He recently sat down with CNN's Larry King. Here's an excerpt: Embedded video from <a ...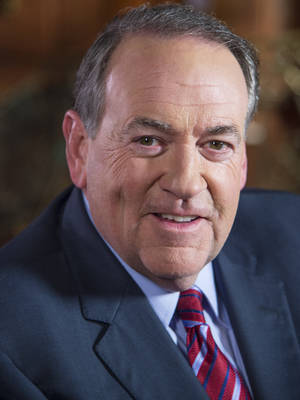 During a recent visit to Fox News Channel's Redeye, Gov. Mike Huckabee answered questions about his 2008 presidential run, The Beatles, his new TV show Huckabee and his opinion of the proposed stimulus package. Perhaps the most intriguing question, though, was whether or not his foray into television means that he's leaving politics behind. See what he has to say. For information on booking a speaking event with Gov. Huckabee, visit www.premierespeakers.com/mike_huckabee.
A few years ago, it looked like Kurt Warner was quietly fading into the twilight of his career. The Super Bowl MVP and football legend hadn't been on anyone's radar in some time, and it appeared that his glory days were gone. Now, as he prepares to lead the Arizona Cardinals into Sunday's Super Bowl XLIII, Warner is getting the last laugh. Not only is he one game away from another NFL championship ring, but he is playing as well as he's ever played. CNN recently ran a feature on the quarterback's ...
There is very little good news out there right now according to the press. Keep in mind that they have a vested interest in expounding on the negatives. Whatever is right about America or current business opportunity is not on their radar screen. Their optimism detectors were, for the most part, turned off years ago. So I am wrapping up the writing of my new speech: The Business Boom of 2009! We have never needed a dose of positive perspective more than now, so as a business consultant and speaker I'm ...
With new mass layoffs being announced every day, now may seem like a strange time to ask your boss for a raise. Not so, says Adrian Gostick, co-author of The Carrot Principle. He recently spoke with Fox News Channel's Megyn Kelly about how to go about making an effective pitch for my a salary increase.The key, Gostick says, is to show your supervisor that you are generating the sort of ideas that will sustain your business during this economic downturn. Gostick and his writing partner ...
Body-language expert Tonya Reiman spoke with Bill O'Reilly about the verbal flub between Pres. Obama and John Roberts during Tuesday's inauguration. For more information about Tonya Reiman and how to book her for a speaking event, visit www.premierespeakers.com/tonya_reiman.
After becoming YouTube celebrities last fall, seventh graders from the Ron Clark Academy recently performed at inauguration events for President Barack Obama. The students from the groundbreaking Atlanta school sang and danced their way through the original song "Dear Obama" at eight official events. The students are getting used to the spotlight. A video of their song "You Can Vote However You Like", a parody of a hit song by the rapper T.I., became an online sensation in the ...
Best known for her work as Fox News contributor, Tonya Reiman is nation's preeminent body language expert. In addition to her appearances on Fox-most commonly on The O'Reilly Factor-Reiman has been featured in media as diverse as Access Hollywood, the Wall Street Journal and Cosmopolitan. As an expert in nonverbal communication, she speaks to everything from politics to business leadership to criminal justice.Tonya recently took time to speak with Premiere about the importance of understanding body ...
Apple investors and consumers have nothing to fear, says co-founder Steve Wozniak. Concern about the technology giant's future has been rising recently since Apple CEO Steve Jobs missed the Macworld Conference in early January and announced a health-related leave of absence a few weeks later. Jobs has battled pancreatic cancer and other ailments since 2004.Wozniak, who has not been a full-time Apple employee since 1987, remains closely involved with both the company and Jobs. He recently told a San ...
On Jan. 18, quarterback Kurt Warner led the Arizona Cardinals to a 32-25 victory over the Philadelphia Eagles. With the win, the Cardinals claimed the NFC championship and will head to the Super Bowl for the first time in the franchise history. While this will be the team's first go-around at the Super Bowl, Warner was named MVP for 2000's Super Bowl XXXIV after leading the St. Louis rams to victory over Tennessee Titans. The Cardinals will face off against the Pittsburgh Steelers at Super ...