Ann Coulter
NYT Bestselling Author and Political Commentator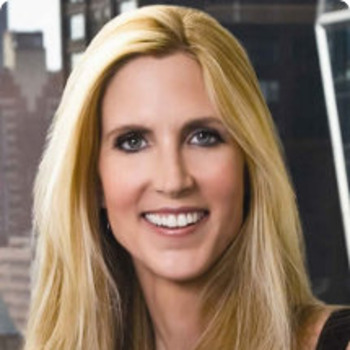 Ann Coulter Text Reviews
Ann lived up to my expectations and more. She was gracious, witty and continued to give and give to the audience. She is a true professional.
Whatcom County Affordable Housing Council
Ann Coulter is not only a talented writer . . . she is a talented speaker with a tremendous wit who energized our audience and was gracious to everyone she met.
Ponte Vedra Federated Republican Women's Club
Ann Coulter is absolutely outstanding and was so gracious in every interaction. What a lovely person; we could not be most pleased with her performance.
New Trier Republican Organization
My wife and I host an annual party where we bring in a special secret guest speaker. We've hired Ann to be that special guest 3 times! Each time, she receives accolades from all attendees, and continues to impress my wife and I as well. She prepares her talk for the crowd, and unlike a political candidates' stump speech, her talk, while emphasizing points she has made publicly, is specifically catered to our group. Add to this that she is simply a delightful person, and you will find you cannot go wrong hiring Ann for your event.
Andrew Douglas - Douglas Consulting