Ann Coulter
NYT Bestselling Author and Political Commentator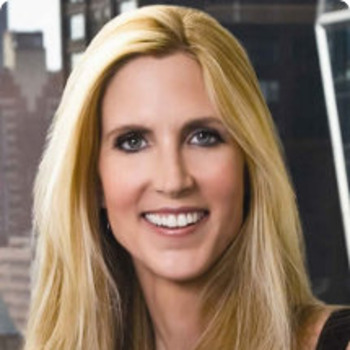 Ann Coulter Text Reviews
Ann lived up to my expectations and more. She was gracious, witty and continued to give and give to the audience. She is a true professional.
Whatcom County Affordable Housing Council
Ann Coulter is not only a talented writer . . . she is a talented speaker with a tremendous wit who energized our audience and was gracious to everyone she met.
Ponte Vedra Federated Republican Women's Club
Ann Coulter is absolutely outstanding and was so gracious in every interaction. What a lovely person; we could not be most pleased with her performance.
New Trier Republican Organization