Andrew Tarvin
Humor Engineer, Best Selling Author and Former Project Manager at Procter & Gamble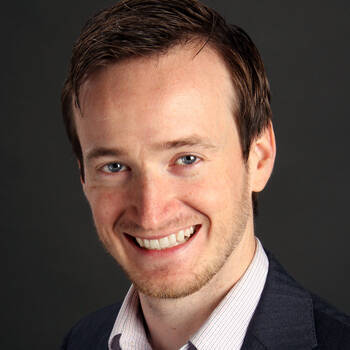 Andrew Tarvin Bio
Andrew Tarvin is the world's first Humor Engineer, teaching professionals how to get better results while having more fun through the intersection of technology, leadership, and humor.
He earned his degree in Computer Science & Engineering from The Ohio State University and began his corporate career at Procter & Gamble, where he managed million-dollar sales & IT projects for a $350 million business. In parallel, he launched his comedy career, where he has performed 1,000+ shows on topics ranging from the quantification of love to leveraging corporate buzzwords to sound smart.
Since 2012, Andrew has partnered with more than 500 top organizations–including Microsoft, IBM, NASA, the United Nations, and the FBI–on human-centered leadership in an increasingly technological world. He has been featured in The Wall Street Journal, Inc, and FastCompany, and was named a 'Visionary Under 40' by the P&G Alumni Network. His TEDx talk on the skill of humor has been viewed more than twelve million times, only half of which were by his mother. He loves chocolate and prompting ChatGPT to write puns.