Vince Poscente
BIG GOALS in Short Order / A unique value proposition designed to fit challenges faced today.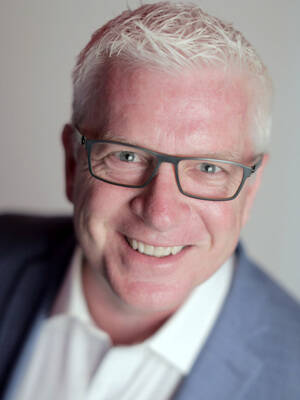 Vince Poscente Text Reviews
Your message nailed home our corporate vision. Your ability to weave that into your 5 C's was uncanny.
Chris Schaeffler, Vice President National Sales - First Franklin
Your message last Sunday at the ADP TotalSource event was different. It was unique. And it made an impact on me.
Doug Ugarte, District Manager - ADP TotalSource
The response to your presentation from our 1,400+ associates on Wednesday has been absolutely incredible. I have received several calls and e-mail asking about your book, how we found you, and how you were clearly the best presenter they have ever seen.
Loraine Uebele, Curriculum Manager - Cerner Corporation
Your intense preparation and thorough research of Kos made the difference.
Mike Tilbury, VP of Sales - Kos Pharmaceuticals, Inc.
He's a nice boy. He eats all his vegetables and makes his bed.
Patricia Poscente, Vince's Mom
If asked to describe Vince in one word I would choose Phenomenal.
Tim Carmack, US Distribution Manager - Dupont
Vince was absolutely incredible yesterday . . . in addition to delivering a riveting 2-part learning journey, he took time to research our company, learn our mission critical objectives and goals and tailor the presentations in a customized fashion.
Music World Entertainment
Vince captured the audience with his authenticity and charisma. His humor and humility was inspiring and resonated with all walks of life. I strongly recommend Vince and his provocative message.
Paul - Wolters Kluwer
Thank you, Vince! It was great to have you with our Oasis of Zero keynote for our Safety and Risk Forum. You were awesome as you gave insights in the areas of employee safety, operational risk management, and employee development. Our clients loved that you stayed with us after your transformational speech. We all appreciated your energy and passion surrounding the neuroscience of safety.
Mark Wagner - DuPont Sustainable Solutions
ZERO Today is a theme we live by. Vince, you did us proud. Thank you for hitting a home run for our employees at our Safety Summits. I enjoyed working with you at all our conference locations.
Robin Seele - Westar Energy
Vince, you did a fantastic job for us. You helped out leaders as they constantly want their employees to be more aware of the risks everyone faces each day. You showed us how everyone can stay engaged and motivated regarding safety. Your insights helped our businesses maintain a healthy, safe and productive culture.
Julie Darby Martin - Ohio Safety Congress & Expo
Thank you Vince. Great (virtual) speech and tools that I will follow up on.
Davide Vassallo, CEO - DuPont Sustainable Solutions
Excellent tools all our agents can use to win in this challenging situation.
Bill Pearl Broker - Berkshire Hathaway Home Services
Vince delivered practical tools to help our members present with both impact and influence.
Nancy Bartlett, President - NSANT
Vince, Thank you! You got us thinking about 'mindset shift' and how to go from fear to fun.
Mike Vidican, Director - OrthopreneursRD