Victoria Arlen
Survivor, ESPN & Ninja Warrior Host, Gold Medalist, Author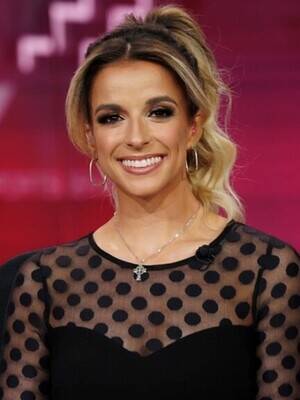 Victoria Arlen
Survivor, ESPN & Ninja Warrior Host, Gold Medalist, Author
Travels From
Los Angeles, California
About Victoria Arlen
In 2005, Victoria was 11 years old when she came down with two rare neurological disorders, Transverse Myelitis and Acute Disseminated Encephalomyelitis. She fought for her life for five years, including four years in a vegetative state where she was 'locked' within herself, unable to communicate with those around her. At times, she suffered seizures for more than 20 hours per day. She was paralyzed from the waist down for a decade and incredibly, regained the ability to walk in 2016.
A ...
Despite being one of the youngest speakers we've ever hosted, Victoria Arlen has mastered the art of creating this kind of true, powerful connection. Of all the great speakers we've hosted at our conferences, she was exceptional.
Gino Blefari, Chief Executive Officer - Berkshire Hathaway Home Services
Victoria Arlen's talk was incredible, humbling, and a perfect close. She was by far the highlight of the session and in fact the whole DTA for me.
Brian Campbell, Sr Business Manager of US Enterprise Commercial - Microsoft
Victoria was the perfect speaker for our event! I can't thank you enough for the recommendation. She was unbelievable; full of life, passion, and hope. I am stunned that she is only 24 years old. We have had nothing but positive feedback and you could feel the energy in the room. We gave her a Wheaties Box with her picture on it, and I think that was a big hit.
Sara Reeves - General Mills, Inc.
After our event on Friday, I received so many emails, calls and comments about your speech. Many people said you were the best speaker of any of our luncheons (and we've had some amazing speakers!) You truly exemplified the values of courage, confidence and character in your life's journey so far and you communicate that in such an inspiring way. You wowed our entire audience!
Jennifer K. Bartkowski Chief Executive Officer - Girl Scouts of Northeast Texas
4 speaker reviews for Victoria Arlen View All