Urs Koenig
Harness NOW Leadership to Be a Kick Ass Boss in a Complex World - Military Peacekeeping Commander, Ultra Endurance Champion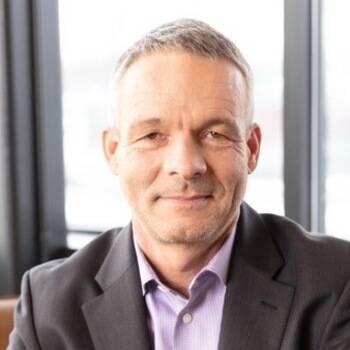 Urs Koenig Text Reviews
What a wonderful keynote address!!! It resonated with me and I will definitely implement new leadership strategies thanks to you!
Shanene Morris, Chief Nursing Officer - Warner Hospital
Thank you Urs! Your presentation was truly timely and pertinent as we continue to navigate leadership in today's healthcare industry. Your thought leadership and energy left me recharged and inspired as we navigate & lead this much needed shift in mindset in our industry.
Lisa DeKezel, President - OSF HealthCare
Urs' speaking style is authentic, engaging, and energizing, and the tools he provided in a short time were useful and meaningful. I highly recommend Urs if you are looking for someone who is fresh in his approach. He was the highest rated presenter we had all year!
Shannon Bruce, Executive Coach - CACI
On a scale of 1-5 (5 being outstanding), Urs garnered nothing but 4's and 5's. The audience commended me for a great useful program (which of course means Urs did a great job) and would like us to have Urs present on another topic.
David Shapiro, Owner - Excell Puget Sound
Urs' sports analogies are extremely helpful in 'connecting' with the audience. His audience ratings are among the very highest of any of our speakers. Urs is unquestionably one of the best!
Jerry Zyskowski - Small Business Association
I have engaged Urs to present a couple of keynote messages to a group of my clients. His message was on target and very well received by the audience. I would recommend Urs as a speaker to any group of business owners who would benefit from hearing best practices in the management of their businesses.
Bill LeTendre, Vice President - Compounding Centers of America
Urs' speech was absolutely incredible! Great energy and fantastic message. There were so many great nuggets of information, I couldn't write fast enough. I highly recommend Urs as a speaker for your next event. Outstanding!
Paris Ervin - Senior Director Media and Public Affairs, Illinois Health and Hospital Association