Premiere Exclusive
Todd Nesloney
Founder & Author of "Kids Deserve It", White House Champion of Change, BAMMY Principal & Teacher of the Year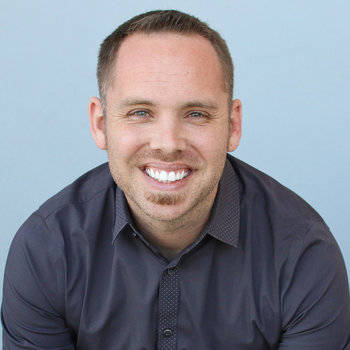 Todd Nesloney Bio
Todd Nesloney (often referred to as @TechNinjaTodd) is the Director of Culture and Strategic Leadership for the Texas Elementary Principals and Supervisors Association (TEPSA). He has previous served as a Principal/Lead Learner at a PreK-5 school in Texas. He is an award winning author for his work in authoring Stories from Webb, co-authoring Kids Deserve It!, Sparks in the Dark, and Flipping 2.0: Practical Strategies for Flipping Your Class. Todd has been recognized by the White House as a Connected Educator "Champion of Change", John C Maxwell as a Top 10 Finalist for Transformational Leadership Award, the National School Board Association as one of the "20 to Watch" in Education, by the Center for Digital Education as one of their "Top 40 Innovators in Education", by the BAMMYs as the "National Elementary Principal of the Year" and the "National Elementary Teacher of the Year", and by the Texas Computer Education Association as their "Texas Elementary Teacher of the Year".
Todd is passionate about education and innovation. Todd was a classroom teacher for 7 years before taking the leap straight from classroom teacher to campus principal in Navasota, Texas. Todd took over a struggling campus, brought in a brand new staff, and used his creative ideas to transform a campus. He has most recently joined the TEPSA team to further help Leaders and Schools transform their practice and culture.
The one thing that is clear about Todd when you hear him speak or talk is his immense love for doing what's best for kids despite limitations. As a principal, Todd worked in an environment where almost 90% of his students were on a free-and-reduced lunch. His campus and district was 85% minority and faced many challenges.
But that's exactly what Todd thrives off of. Todd loves a challenge. Todd also continues to travel and speak about his innovative practices and how we have to stop making excuses on why we can't do the best things for our students. Todd also speaks about his use of technology in the classroom and with his school and gives all educators ideas on how to continually utilize the tools at our disposal to create the best possible learning environment for children.
Todd was a "Classroom Champions" teacher and worked with Olympic and Paralympic athletes in his classroom. Todd has also served as a member of the Scholastic Principal Advisory Board and the Remind Advisory Board. Todd also hosts the podcast "Tell Your Story".
Todd actively blogs and share his stories through many different social media avenues, especially Twitter.
Todd has a wife named Lissette. They live in a small community in Brenham, Texas.