Thomas Kostigen
Best-selling National Geographic author and USA Today columnist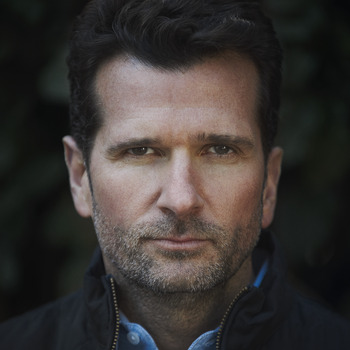 Thomas Kostigen Bio
Thomas M. Kostigen is a New York Times bestselling author and journalist. He is the National Geographic author of "The Extreme Weather Survival Guide: Understand, Prepare, Survive, Recover." And the NG Kids book. "Extreme Weather: Surviving Tornadoes, Tsunamis, Hailstorms, Thundersnow, Hurricanes and More!"
He writes The Climate Survivalist column for USA Today and is the founder of TheClimateSurvivalist,com web portal.
His previous nonfiction books include, The Green Book: The Everyday Guide to Saving the Planet One Simple Step at a Time (Crown); You Are Here: Exposing the Vital Links Between What We Do and What That Does to The Planet (HarperOne); The Green Blue Book: The Simple Water-Savings Guide to Everything in Your Life (Rodale); and The Big Handout (Rodale). He is also the author of the novels Golden Dawn (Macmillan) and Fatwa (Macmillan).
As a journalist, Kostigen has reported from war zones to the world's wonders across five continents. A former global columnist for The Wall Street Journal Digital Network and editor at Bloomberg News, in addition to his USA Today column, he contributes regularly to major publications worldwide, including National Geographic.com, Discover, Men's Health, Best Life, The Financial Times, The Wall Street Journal, The Chicago Tribune, The Los Angeles Times, among many others.
He also is a television host and appears regularly as a guest in the media, including the Today Show, Mornings with Al, The Weather Channel, CNN's Erin Burnett, MSNBC's Morning Joe, Entertainment Tonight, Fox News, the Dennis Miller Show, National Public Radio, CNBC, USA Today, USA Weekend, among many other outlets.
Kostigen speaks widely at major conferences and events around the globe, including The Climate Project in Seville, Spain where he shared the stage with Nobel Prize winers Al Gore and Rajendra Pachauri; The Aspen Institute; The Commonwealth Club; Disney's Environmentality conference; and other forums large and small.