Terry Brock
Leading Columnist on Technology in Marketing and Sales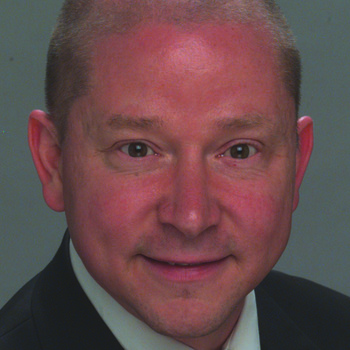 Terry Brock Bio
Terry Brock is an internationally recognized speaker and trainer in the areas of technology, the Internet and marketing.
He has worked with professionals from organizations in many different fields including real estate, accounting, architecture, banking, sales, marketing, computers and others. He is a speaker in demand because of his practical, easy-to-understand manner and style. He travels enough so that he is single-handedly keeping Delta Air Lines in business! Terry Brock has now accumulated enough frequent flier miles to go to NEPTUNE (!) and back!
Terry Brock has taught people from organizations such as Marriott Corporation, Avon Products, Michelin Tires, Caterpillar, National Education Association, the Federal Reserve Bank and many others. He holds a Bachelor of Science degree in communications. He also holds a Master of Business Administration in marketing from Georgia State University.
Terry Brock is a regular columnist for Business Journals across America where his column, Succeeding Today is carried regularly. He frequently appears on radio and TV and once interviewed Magic Johnson for American Express.
Terry has presented and done business in the following countries: Canada, Mexico, Australia, Norway, Japan, England, Thailand, Argentina, France, Indonesia, Singapore, Bermuda, Malaysia, United Arab Emirates, Nigeria, and even Texas!
Active in the National Speakers Association, Terry Brock is a past national board member, a former chapter president, and has earned his CSP, Certified Speaking Professional. He is also a member of ICF, the International Coaches Federation.
Terry Brock has taught martial arts, worked in radio, newspapers, is studying the Russian and Japanese languages, rides a unicycle and is learning to play the guitar. In his spare time, he still finds it possible to work on computers almost 24 hours each day!