Susan Robertson
Change Agent, Innovation Strategist, Harvard Instructor; Empowering More Nimble Response to Change, by transforming "Why we can't" to "How might we…?"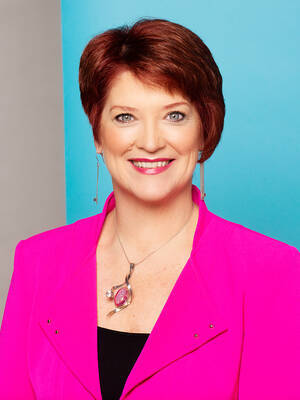 Susan Robertson Text Reviews
Susan is an outstanding facilitator, she is able to work with a diverse set of clients diplomatically; she can change direction at the drop of a hat, OR herd cats to get to a conclusion; and the results are always above gold standard.
Julie Loving, Global Consumer & Market Knowledge - Bristol-Myers Squibb
Susan has an innate ability to inspire others to do their best and to learn continuously.
Michael Wilson, Senior Consultant - Deloitte
With her keynote at our annual Customer Conference, Susan hit the trifecta of powerful, practical, and applicable. Her interactive style made it both easy and fun for us to understand the brain-based barriers to creative thinking and why we're likely making suboptimal shortcuts every day.
Bill Lucia, President & CEO - HMS Health Systems
Susan fully engaged the audience with compelling stories and insights, and she taught us concrete thinking tools that we could instantly put to use.
Karen Watson, VP Strategic Events - Experient / Maritz
At most conferences, all I hope for is a helpful nugget or two. With Susan's keynote, I received useful training that I can apply immediately!
Jennifer Butler, Chief Marketing Officer - Eliza Corporation
Susan is a tsunami of strategic thinking, as well as a master facilitator, and a compassionate taskmaster.
Marla Goodman, Head of Consumer Insights - The Kashi Company (Kellogg's)
Susan's workshop changed my life. I can't wait to get back to my company and try these tools.
Dan Cohen, Global Business Insights - Novartis
As a conference organizer, I'm always looking for speakers who educate, engage, and inspire. Susan does just that! She elevated the tone of the meeting and provided attendees with real-world, take-home strategies to inspire their teams.
Marilyn Simmons, Producer - Hospital Marketing & Consumer Engagement Summit
Susan masterfully designed and facilitated an energetic, interactive keynote that helped the audience 'learn by doing.' Her stage presence and personality are equally as strong as her creative problem-solving expertise.
Dan Sundt, President / Chief eXperience Officer, CXOMarketing & Senior Meeting Planner - Experient