Susan Dentzer
CEO of the Network for Excellence in Health Innovation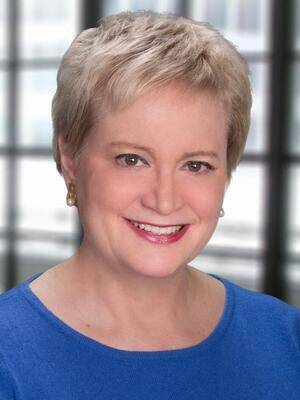 Susan Dentzer Bio
Susan Dentzer is President and Chief Executive Officer of America's Physician Groups, the nonprofit organization representing roughly 360 large physician groups focused on patient-centered, coordinated, and integrated health care that is responsible and accountable for both costs and quality. Dentzer is a highly respected health and health policy thought leader, a frequent speaker and commentator, and an author of commentaries in Modern Healthcare, the New England Journal of Medicine Catalyst, the American Journal of Public Health, and other peer-reviewed publications. She is also the editor and lead author of the book Health Care Without Walls: A Roadmap for Reinventing U.S. Health Care.
Dentzer previously served as Senior Policy Fellow at the Robert J. Margolis Center for Health Policy, the Washington, DC-based arm of Duke University that focuses on health system transformation, biopharmaceutical policy, and other key health policy issues. She also served as senior policy adviser to the Robert Wood Johnson Foundation; editor-in-chief of the journal Health Affairs; and on-air Health Correspondent for the PBS NewsHour. She is an elected member of the National Academy of Medicine and the Council on Foreign Relations and is a fellow of the National Academy of Social Insurance and the Hastings Center. Until March 2022, she chaired the Board of Directors of Research!America, the nonprofit, nonpartisan organization that advocates for health-related research. She is a former member of the Board of Directors, and a current member of the Board of Visitors, of the International Rescue Committee, a leading global humanitarian organization. She serves on the advisory boards of the Duke-Margolis Center, the Philip R. Lee Institute for Health Policy at the University of California-San Francisco, and the Center for Global Health Equity at Dartmouth's Geisel School of Medicine.
Dentzer graduated from Dartmouth and also holds a master's degree in health care delivery science from the institution. She is also a trustee emerita of Dartmouth, and chaired the Dartmouth Board of Trustees from 2001 to 2004. Dentzer holds an honorary doctorate in humane letters from Muskingum University. She and her husband, Charles Alston, have three adult children.