Steve Gilliland, CSP, CPAE
Entertaining. Inspiring. Real.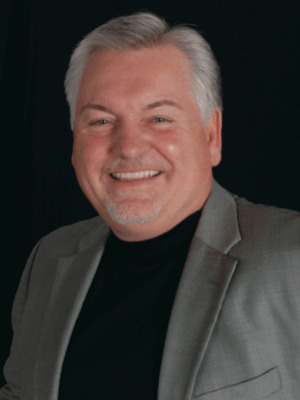 Steve Gilliland, CSP, CPAE Text Reviews
As I'm sure you could tell from the warm reception and standing ovation you received from our audience of over 1,500 elementary administrators, your message and practical insights on how to find joy in all of life's adventures was inspiring.
Trae Kendrick, Ed.D. - Chief Learning Officer - TEPSA - Texas Elementary Principals and Supervisors Association
Steve's message on purpose, passion and pride is resonating and prevailing. Making a Difference is a must-hear keynote speech!
Ian Taylor, Senior Vice President - Western Union
Your message is a gift that needs to be heard by everyone in America. The first time I heard you present Enjoy The Ride, it was entertaining, thought-provoking and brilliant. The second time I heard you present Making a Difference, it was life-changing.
Susan Arneson, Senior Business Consultant - Kaiser Permanente
Our CEO kept saying your closing keynote was going to be a great finale. A bit jaded, I dismissed this as hype 'til I felt the tears streaming down my face and realized the depth to which your words were reaching me.
Patricia A. Bonner, PHD - Associate Director, Publications Booksm - International Foundation of Employee Benefit Plans
In our 75-year history, we have never had so many requests to bring back an opening general session speaker. You amazed us with Enjoy The Ride in 2007 and blew us away with Making a Difference in 2009. We can't wait to see what's next!
Max Willis CFO & Director of Meetings & Publications - International Association of Fairs & Expositions
Thank you for your presentation as the closing speaker for the 2011 Million Dollar Round Table Annual Meeting in Atlanta, GA. I'm quite certain by the standing ovation you know you had touched the 6,500+ people that were in attendance.
Sarah J. Kaelberer, Program Director - Million Dollar Round Table
"I will start off with two words…Standing Ovation! Here are two more…Thank You! Our BATH FITTER Pride was reinforced by your words, your candor and your ability to connect with each and every one of us. The way you customized your presentation to meet or, better yet, exceed our expectations tied everything together and drove the whole message home."
Glenn Cotton, Co-Founder, - Bath Fitter
"Thank you again for the fantastic keynote message you delivered to our dealers at our recent Dealers Convention. I was asked how our special speaker was this year by one of our dealers who was unable to attend this year's convention, and I told him without hesitation that he missed one of the –if not the– best speakers we have ever had. I went on to say that I felt Steve Gilliland was one of the top two speakers I have ever had the privilege to hear."
Rick Kezar, Sales and Marketing Director - Central Boiler