Steve Beecham
Author of "Bass-­‐Ackward Business" -"The Power of Helping without Hustling".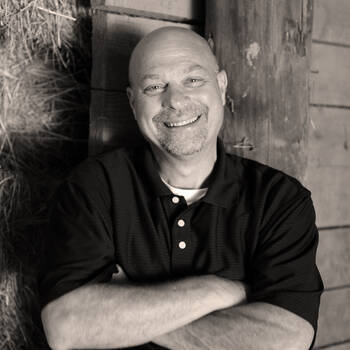 Steve Beecham Bio
Steve Beecham is President of Home Town Mortgage in Alpharetta, GA and an author and speaker who shares his techniques for helping companies and individuals succeed in business through networking and leveraging their social connections.
Steve began his career in retail as the owner of a Men's and Women's Clothing Store. Since that time, Steve has owned and started other businesses, all which have required developing personal skills in the areas of sales, client relations and business management. While in the mortgage business, Steve interviewed hundreds of sales people and trained many top producers. In turn, this experience taught Steve how to identify the common elements of success. Through these trials and tribulations of entrepreneurial business, Steve developed a remarkable system of increasing sales, without hustling business. The idea is to help first and business would follow naturally.
Over the years of applying the concept of "helping", Steve has become "the Mayor of his Village", a concept that he explains in his Book "Bass- Ackward Business". More importantly, Steve employs this simple principal in every aspect of his everyday life, both in business and personally. The key to Steve's success is being someone who cares and is quick to offer help without an indication of selling anything. The thought is if there is business to be earned, then through helping and earning trust of his community, business will follow.
Steve's approach has recently been featured in a famous book's rewrite: "How to Win Friends and Influence People in the Digital Age", a modern adaption of the bestselling personal growth book of all time from Dale Carnegie. In the book, Steve is accredited for his success on how making friends has led to a predictable model for business prosperity.
For the last several years, Steve has hosted overnight brainstorming retreats where business people share experiences and receive input from others like themselves. Currently, Steve has expanded his training experience through offering speaking engagements, training workshops and ongoing coaching.
20 years Entrepreneurial Experience:
Residential Mortgage & Rental Management, Retail and Environmental Services & Recycling.
Author, "Bass- Ackward Business",
"The Power of Helping without Hustling".
Past President of the Georgia Association of Mortgage Brokers; Listed as one of the Top 5 Loan Officers and
Top 5 Mortgage Companies in the State of Georgia
Ten years serving on Non- Profit Boards including: Ron Clark Academy, North Fulton Charities and the
Alpharetta Public Safety Foundation. Who's Who in Finance, Atlanta, GA.