Currently trending speakers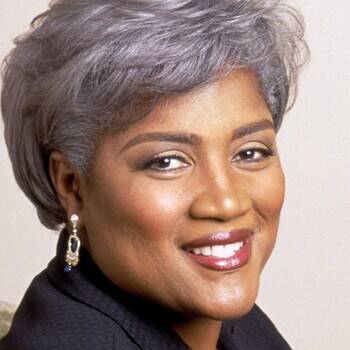 Founder and Managing Director of Brazile & Associates LLC
About
Donna Brazile is a veteran political strategist, Senior Advisor at Purple Strategies, New York Times bestselling author, Chair of the J. William...
1 Video
Business Communication Expert and New York Times Bestselling Author
Latest Review
"Joseph Grenny is an extremely engaging presenter with a compelling message of how to influence behavior."
Award-winning tech and media entrepreneur, investigative journalist, and author of three bestselling books on the science of human behavior: Dream Teams, Smartcuts, and The Storytelling Edge
Latest Review
I thought you'd like to know that we conducted a short survey after the Festival and Shane's talk was the audience favorite!
Top Innovation & Creativity Speaker, University of Michigan Business Professor, Bestselling Author
Latest Review
"Simply put, Jeff DeGraff's methods work! In working with Jeff and his framework to transform various aspects of our business model, it became ...
Business and Economic Expert
About
Presentations Prepare for Perpetual Change: Capture Opportunities and Avoid Risk in an Uncertain World Companies are beset by continual changes in...
2 Videos
Change-Maker Mentoring Executives from Silicon Valley, to Wall and Main Street
About
Eric is a rare and exotic creature who is as passionate about business as he is grounded from three decades of Zen training. Eric mentors and...
4 Videos
Leadership Strategist and Researcher
Latest Review
Today I was challenged by Sara's message. Mistakes are not something I accept very well (nor do I often admit), and perfection is often the ...
Co-Founder and Chief Medical Officer of Icebreaker Health
Latest Review
Jason is a rock star! We were so pleased with his presentation he set the tone for the rest of the conference. He is also one of the nicest ...
Founder and Creator of Shazam, Entrepreneur, Inventor, and Tech Investor
About
Spend time with inventor Chris Barton and you'll be inspired to believe anything is possible. His positive energy to make seemingly...
5 Videos
Grammy Nominated Songwriter and Expert on Making Connections and Storytelling.
Latest Review
Hands down the best speaker we have ever had.
Ceo of WNDYR, a Digital Transformation Services and Technology Company; Future of Work Expert
Latest Review
Claire is a fantastic and inspiring speaker! I had the pleasure of working with her when she moderated a panel on Digital Transformation at our ...
Award-winning educator and speaker on the Intercultural and NeuroSomatic Creativity
Latest Review
Genein Letford is an impactful speaker who is truly inspiring. Combining her many years of successful teaching with her passion for a better ...
Change Enthusiast
Latest Review
Energy, enthusiasm, and charisma are the words that immediately come to mind when I watch Cassandra speak. She's a powerhouse with a message!
12 Time All-American Swimmer With 5 SEC Titles, Women's Rights Advocate
About
Riley Gaines, a 12 time All-American swimmer with 5 SEC titles was a successful female swimmer at University of Kentucky with ambitions to pursue a...
1 Video