Currently trending speakers
About
Dana Daniels Presentations After Dinner Entertainment Dana keeps the laughs going at a speedy clip using his trusty side kick Luigi the Psychic...
4 Videos
CEO of the Coaching and Positive Psychology (CaPP) Institute
Latest Review
Valorie Burton's exceeded my expectations with a message that really energized our employees at the Microsoft Leadership Conference. We received ...
Author of "Expect To Win"; Vice Chair, Managing Director at Morgan Stanley
About
Carla Harris is a Vice Chairman, Managing Director and Senior Client Advisor at Morgan Stanley. She is responsible for increasing client...
5 Videos
About
Juan Ortiz is a man who has discovered the blessings in adversity. As a child, each day he would face the challenges of his father's verbal and...
3 Videos
About
CPA-Turned-Corporate Comedian on a Mission to Shatter the Stereotype Hi, I'm John and I'm proof that CPA's can be funny. Really funny. I know that...
2 Videos
Founder The C.A.R.E. Effect Movement, Cancer Survivor, Author, & Adjunct Professor, Keynote and TED Speaker
Latest Review
Lee was brilliant. My nurses were deeply moved inspired and learned practical ways to provide even more compassionate care for their patients and ...
Master Celebrity Impressionist, Actor on The Walking Dead & Avengers Movies
About
Colorado native Ross Marquand received his BFA in Theatre from the University of Colorado at Boulder. Shortly thereafter, he moved to Los Angeles...
2 Videos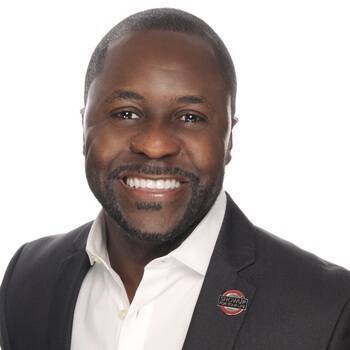 Strategic Storytelling Expert, empowering leaders to gain more influence, build greater connection, and increase sales through storytelling.
Latest Review
NASA's Goddard Space Flight Center contracted Andy to facilitate a 3-day storytelling training for NASA coaches. Andy's training was engaging, ...
Award Winning Educator, STEAM Innovation Expert and Best Selling Author
About
Brian Aspinall is an educator, best selling author, three times TEDx Speaker and is considered one of the brightest STEAM innovators in education....
3 Videos
Latest Review
Dr. Jill Siler delivered an inspirational and memorable presentation during the Texas Assessment Conference. By far the most impressive keynote I ...