Currently trending speakers
Author, The Agility Shift: Creating Agile and Effective Leaders, Teams and Organizations
About
PAMELA MEYER, Ph.D. is a leading Agile Innovation Catalyst for business leaders who recognize they urgently need to shift their way of working to...
3 Videos
Motivational Speaker, Professional Adventurer and Founder of 4 Companies
Latest Review
"Your story was deeply inspirational to both women and men. We received hundreds of comments from individuals across the globe. Comments ranged ...
Author the Positivity Solution
About
Over a decade ago, I was drowning in the despondency of yet another workday. My success as the top regional performer had been numbed by a culture...
4 Videos
Conservative Political Commentator
About
Candace Owens is the founder of the BLEXIT foundation, an organization dedicated to driving conservative principles into urban communities. She is...
4 Videos
About
Juan Ortiz is a man who has discovered the blessings in adversity. As a child, each day he would face the challenges of his father's verbal and...
3 Videos
Change and Future of Work Strategist, Forbes Coaches Council Member
Latest Review
Gregg hit the mark. Our salespeople are overwhelmed with constant change without even knowing it, affecting their ability to perform and produce ...
Founder and Chairman of Focus 3
About
Tim Kight is Founder and Chairman of Focus 3, a firm whose mission is to help companies around the world align the power of leadership, culture,...
4 Videos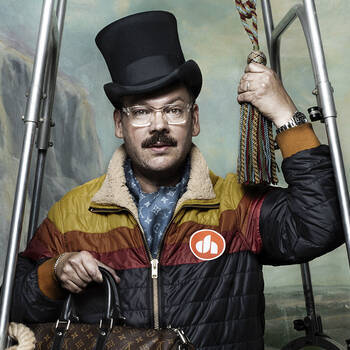 Standup Comedy Meets Astonishing Magic
About
The live performances of celebrated conjurer, "Stand Up Magician" Derek Hughes, have been lauded by audiences and critics alike, with the New York...
3 Videos
Yosemite to Everest to Meru
Latest Review
"This world-famous mountaineer is surprisingly down to earth. His genuine nature, and wisdom, are as compelling as the stories that living a life ...
2 Reviews
Latest Review
Inspiring and empowering, Ravi's perspective on millennials highlighted his abilities as a storyteller and an entrepreneur. By illuminating many ...
Latest Review
Daniel's presentation on student suicide prevention was engaging, timely and necessary for the EPIC Charter School staff. He taught a very ...
Leadership Expert from Amazon, Microsoft, Starbucks and the US Navy
About
Sean Kelley is a passionate and inspirational leader, start-up advisor, and board member who uses an inclusive mindset and direct approach to...
4 Videos
About
Vivek Ramaswamy is a New York Times bestselling author and a successful entrepreneur who has founded multiple successful enterprises. A...
1 Video