Currently trending speakers
Nice Bike!
Latest Review
"Mark is one of the most engaging, effective speakers I have come across. His message hits you right in the heart and his delivery is inspiring ...
Astronaut | First Canadian Commander of the International Space Station (2013)
Latest Review
Chris -- on behalf of Kubota Canada Ltd., is employees and it's dealers across the country, we are honoured and thrilled that you were able to be ...
Award Winning Marketing Executive and Energizing Speaker
Latest Review
Bonin Bough is tremendously passionate about social media and all things digital. It is impossible to listen to him speak without getting caught ...
About
Bob Gray, now a motivational keynote speaker and memory expert, discovered his first memory technique when he was seven. He was given a magic book...
1 Video
About
Juan Ortiz is a man who has discovered the blessings in adversity. As a child, each day he would face the challenges of his father's verbal and...
3 Videos
Leadership Strategist and Researcher
Latest Review
Today I was challenged by Sara's message. Mistakes are not something I accept very well (nor do I often admit), and perfection is often the ...
About
CPA-Turned-Corporate Comedian on a Mission to Shatter the Stereotype Hi, I'm John and I'm proof that CPA's can be funny. Really funny. I know that...
2 Videos
Former VP of Innovation & Creativity at The Walt Disney Company, One of the World's Top Innovation Consultants, Creator of the Design Thinking Process and Keynote Speaker
About
Ignite a culture of innovation and creativity in your company. Having worked at Disney for 25 years, most recently as Head of Innovation and...
6 Videos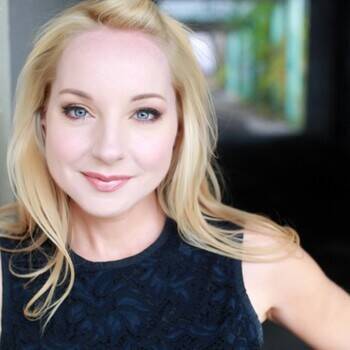 About
Beloved comedian Jessica Holmes has been a perennial favourite on Royal Canadian Air Farce for 15 years, and has brought the house down opening for...
1 Video
Brand Reputation and Protection Speaker, Crisis Management Expert, Contributor to Forbes, Wall Street Journal
Latest Review
"The value of Melissa's content was directly geared to our unique environment, and she kept audiences engaged and entertained while helping them ...
2 Reviews
Concert Pianist, Author, and Powerhouse Speaker
Latest Review
"In the event world, there is a difference between a speaker and an experience. Jade is not a speaker, she is a dynamic presence and personality ...
Latest Review
Inspiring and empowering, Ravi's perspective on millennials highlighted his abilities as a storyteller and an entrepreneur. By illuminating many ...
Helping companies stand out from the noice and engage customers
About
Brian Fanzo is a keynote speaker who inspires, motivates, and educates businesses on how to leverage emerging technologies and digital marketing -...
1 Video
A modern day da Vinci who uses improv comedy and "fast painting" in customized programs
About
What if you could hire Leonardo da Vinci as your next keynote speaker? Scott Shellstrom is the modern day da Vinci, and inspires teams everywhere...