Premiere Exclusive
Scott MacIntyre
Blind American Idol Finalist, Transplant Recipient and Author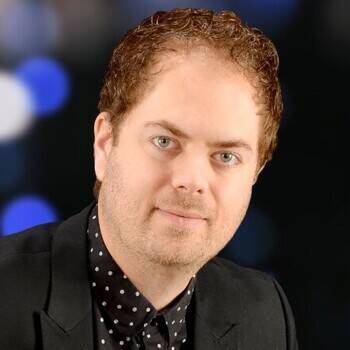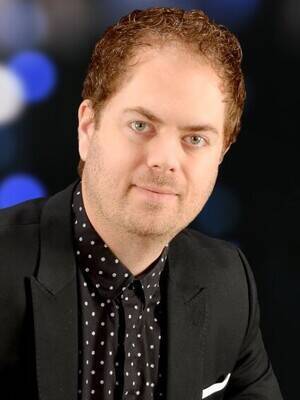 Scott MacIntyre Text Reviews
The event was PRICELESS. Everyone took much more out of it than they expected because of Scott. We needed to add the heart back to the event, bring the passion out in our people and partners. Scott's optimism despite all of life's difficulties was very motivational. There hasn't been a day that has gone by that I have not listened to Scott's music or shared the gift he brought us with someone. It has raised the bar for next year's event, and we have had record breaking donations pouring in.
Vanessa Wise, Sr. Director - Luxottica North America
"Our association had the pleasure of having Scott MacIntyre speak at our conference of Customer Service & Communications and Human Resource Management professionals. His story of perseverance and success, despite what some may call a limitation, really resonated with our attendees. Someone stated that 'the ideas he brought out apply to everyone, no matter the job.' We also had a few survey comments on what attendees liked best with his name in capital letters."
Diana Bryant - Tennessee Valley Public Power Association
"It was such an honor and pleasure to work with Scott for this year's Vision Awareness event. He is a true inspiration, and everyone left feeling motivated and inspired. He also has an amazing voice, and the song was so moving. We have received so many positive comments about the event and couldn't have asked for a better day!"
Allison Cerco - Hackensack Meridian Health
"Scott captivated the audience with intimate honesty, humor, and a thoroughly motivational message. And during the days he was with us in DC, it was inspiring to watch him remain gracious and down to earth as fans of "American Idol" flocked around him."
Andrew Friedman, President & CEO - RFB&D
"Our 2000 school district employees, both support staff and professionals, were inspired by Scott MacIntyre. His message of perseverance and overcoming obstacles was timely for our audience. We were truly blessed by his music and humble spirit."
Dr. Carol Bonds, Superintendent - San Angelo ISD
"To witness Scott MacIntyre in action is to be swept up by a wave of earnestness and optimism, intelligence and talent that he cannot keep to himself."
NBC Los Angeles
"I'm late in letting you know how grateful we are for Scott's involvement in our gala. Scott was an amazing guest and we're still hearing comments about his talent, graciousness and the level of elegance he brought to our event."
Kelley Sims - Lions Eye Institute
"Many thanks again to Scott for being our guest. Scott is a very impressive speaker. As I noted that day, if he is ever interested in a second career, he might consider seeking public office. He's a natural."
Mayor W. J. Lane - City of Scottsdale, AZ
"It was an amazing event! It was the best the university has ever had. Scott was a big part of that. He did a great job tying to the university and what the evening was about. He (on the spur of the moment) played his song "I am Hope" to finish off his performance. It was a great fit...We were just a few dollars short of DOUBLE our highest ever raised amount for this event...Thanks for finding him."
Troy Gardner - Hope International University