Sam Haskell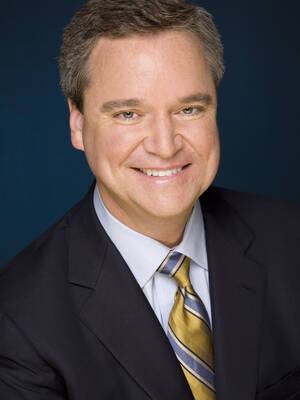 Sam Haskell Bio
Sam Haskell, former Executive Vice President and Worldwide Head of Television for the venerable William Morris Agency, who, at age 52, was named in 2007 by TV Week as one of the 25 Most Innovative and Influential People in Television over the last quarter century, has authored the autobiographical memoir with life lessons, "Promises I Made My Mother."
Mr. Haskell, raised in Amory, Mississippi, resides in Los Angeles with his wife and Ole Miss college sweetheart Mary Donnelly Haskell, a former Miss Mississippi and current Martingale recording artist. They are both University of Mississippi graduates, have two children, Sam, IV and Mary Lane and are building a second home in Oxford, MS.
Mr. Haskell's memoir, an incisive, compelling, deeply personal and spiritually-enriching story about living a principled life in unprincipled times, was acquired in auction by Ballantine Books, a Random House imprint, by Ballantine Publisher Libby McGuire. Senior Editor Susan Mercandetti edited "Promises," co-written with multiple New York Times bestselling author David Rensin. It was published in 2009, and is a National Bestseller.
When the book was announced, Mr. Haskell recalled, "Since I was a kid, I've been guided by principles that shaped me into who I am today. Mostly I've my Mother to thank for that. She's not here for the telling of this story, of life's lessons learned, promises kept and dreams fulfilled, but I think if she were, she'd be smiling."
Mr. Haskell, widely recognized for rising to the top of a turbulent and often time conscienceless business with his character, integrity and value-system intact, is equally known for far-reaching philanthropic endeavors, notably serving as executive producer of "Mississippi Rising," a three-hour, MSNBC special hosted by Morgan Freeman which raised over $30 million for the victims of Hurricane Katrina.
As Chairman of the Mary Kirkpatrick Haskell Scholarship Foundation founded in his mother's memory, Mr. Haskell's biennial "Stars Over Mississippi" benefit concerts in Amory have raised millions of dollars in college scholarship funds for Mississippi youngsters in need of financial assistance to further their education.
Mr. Haskell moved to Los Angeles in fall, 1978, and fought his way into the renowned William Morris Agency mailroom, about which Mr. Rensin wrote extensively in his 2003 bestseller "The Mailroom: Hollywood History from the Bottom Up." By May 1980, he was promoted to agent in the TV Variety Department where he packaged specials starring Lily Tomlin, Lynda Carter, Debbie Allen, David Frost and Diana Ross.
In 1990, Mr. Haskell, whose unparalleled career at William Morris would come to span some 26 years, became the agency's youngest Senior Vice President. In 1994, he was named West Coast Head of TV and, three years later, Executive VP and a member of WMA's Board of Directors. In 1999, Mr. Haskell was appointed to the esteemed position of Worldwide Head of Television.
Mr. Haskell oversaw the "packaging" of all agency-represented network projects, including such mega-hits as "The Cosby Show," Fresh Prince of Bel Air," "Mad About You," "Everybody Loves Raymond," "Lost," "Murphy Brown," "Sisters," "Suddenly Susan," "Live with Regis & Kathie Lee," "Diagnosis Murder," "King of Queens," "Las Vegas" and "Who Wants to Be a Millionaire," among many others.
Prior to Mr. Haskell's retirement from WMA in late 2004, his clients included the inimitable: Bill Cosby, Kathie Lee Gifford, Ray Romano, Whoopi Goldberg, Debbie Allen, Delta Burke, Dolly Parton, George Clooney, Sela Ward, Marilu Henner, Martin Short, Kirstie Alley, Tony Danza, Sean Hayes, Michael Feinstein, Emily Procter, Lily Tomlin, Brenda Hampton, Darren Star, David Trainer, Marilyn McCoo, Joan Van Ark, Malcolm Jamal Warner, Swoosie Kurtz, Lucie Arnaz and His Royal Highness The Prince Edward, Earl of Wessex.
Since 2012, Sam has run Magnolia Hill Productions in association with Warner Bros. Television in Los Angeles, CA. With his partner Dolly Parton, they produced two television movies for NBC. The first, "Dolly Parton's Coat of Many Colors", eclipsed over 16 million live viewers making it the most viewed original television movie among the Big Four Networks in six years. Moreover, it has received overwhelming critical acclaim and has gone on to win the Movieguide Templeton Foundation Epiphany Prize, The Christopher Award, and the Academy of Country Music Tex Ritter Award. The second film, "Dolly Parton's Christmas Of Many Colors - Circle of Love", was the highly anticipated sequel to the blockbuster Coat of Many Colors, which aired November 30th on NBC, again ranking #1 in all key demos and delivering 14.5 million live viewers. It has also won the Movieguide Epiphany prize, the Christopher Award, the Family Film Award, and was nominated for Best Television Movie at the 2017 Primetime Emmy Awards.
More recently, Sam has produced multiple projects for Netflix including "Dolly Parton's Heartstrings," an anthology series of eight movies based on the songs and life stories of his dear friend Dolly Parton. Each movie features an all-star cast of award-winning actors including Kathleen Turner, Ginnifer Goodwin, Delta Burke, Gerald McRaney, Bellamy Young, Patricia Wettig, Timothy Busfield, Mac Davis, Tim Reid, and Camryn Manheim! The "Heartstrings" episode, "These Old Bones," won the Movieguide Faith & Freedom Award for TV, a Christopher Award, and is nominated for Best Television Movie at the 2020 Primetime Emmy Awards. Moreover, the "Heartstrings" episode, "Two Doors Down," won Best Individual Episode at the 2020 GLAAD Awards. "Heartstrings" was also honored by the 2020 PaleyFest as one of the best television series of 2019. Most recently, Sam finished "Christmas On The Square," an original Netflix musical starring Dolly Parton and Christine Baranski and directed by Debbie Allen, with all new music and lyrics by Dolly! It will air this holiday season.
Sam is married to his college sweetheart Mary Donnelly Haskell, a former Miss Mississippi. They have two children, Sam IV, and Mary Lane. Sam and Mary have three grandchildren, Samuel Bond Haskell V, James Donnelly Haskell, and William Kirkpatrick Haskell, II.