Rocky Bleier
Vietnam War Veteran and 4-Time NFL Super Bowl Champion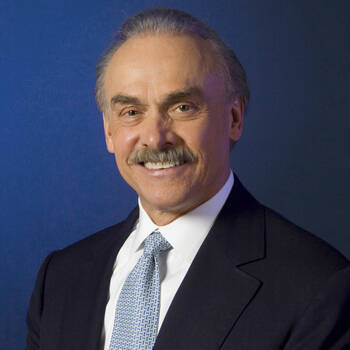 Rocky Bleier Speech Topics
Rocky Bleier motivates audiences to keep on striving for greater accomplishments. His dynamic style is coupled with real-life stories that are told from a first person perspective. Those stories about his fabled comeback from Vietnam injuries to Super Bowl star are utterly inspiring for their...
Read more
Leadership Through Teamwork, Perseverance & Hope
Why do some organizations dominate and some lose? What are the ingredients of "real" success? Rocky Bleier's presentation focuses on winning through perseverance, hope, commitment and trust. Framed through parallels to football and Bleier's personal journey as both a war veteran and four-time...
Read more