Raquelle M. Zuzarte
Award-winning Founder & CEO | Global Citizen across 4 continents| Global Speaker | Fortune 500 Global Marketing Leader driven by purpose+profit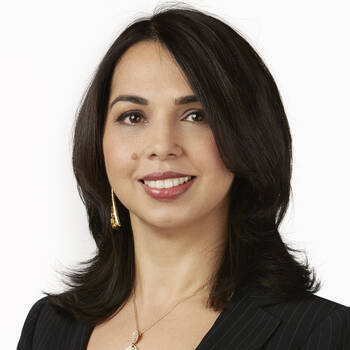 Raquelle M. Zuzarte Bio
Raquelle M. Zuzarte is a global citizen and passionate storyteller, having lived in the Middle East, Europe, India, Australia and the US. She has led global marketing campaigns for Fortune 100 brands across the CPG and Media & Entertainment industries, including Procter & Gamble, Johnson & Johnson, Accenture, Time Warner Cable and CBS Corporation. Zuzarte has held leadership positions in Marketing, Sales and Marketing Sciences.
Key Accomplishments: Lead brand marketing strategy for a $1B media brand with quarterly growth at almost 20% Award-winning digital campaign resulting in 13% year on year growth, over-indexing general market by 63% Successfully launched multi-billion dollar new product at Johnson & Johnson in G7 countries as Global Launch Leader Set new industry benchmark by accelerating time to launch of new product by 6 months & increasing market share by 36% and sales by 59% year over year Created and led "Global Innovation & Inclusion Platform" at Johnson & Johnson for brand leaders across G7 countries Published key educational policy framework for Australian and Dutch Governments
Zuzarte has spearheaded Leadership & Equality initiatives throughout her career, including as Board Member of the Procter & Gamble Alumni Global Women's Forum since 2005, as a member of the Innovation & Inclusion Taskforce at J&J Global Marketing, as President of Time Warner Cable's Women's Collective and as Chair, "Do Digital for Women Leaders" Summits at She Runs It (Advertising Women of New York).
As Founder of EQUITY Project For All, she is focused on achieving gender equity around the world through integrity leadership, emotive storytelling and empathy-inspired creativity. She has been recognized with multiple awards including the Ad Age Business Advertising Award and leadership awards from Johnson & Johnson, Procter & Gamble, McKinsey & Co and KPMG. Raquelle speaks Spanish and Portuguese. She has spoken at global venues including SXSW, Sydney Opera House and the Davos Congress Center. Raquelle earned her Bachelor of Economics from the University of Sydney and MBA from the Australian Graduate School of Management UNSW and Kellogg Business School. You can follow her @RaquelleZuzarte and learn more at EquityProjectForAll.com.