Peter Singer
Technology and Cybersecurity Futurist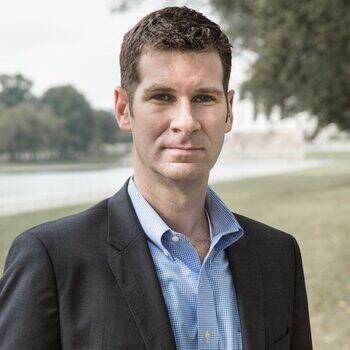 Peter Singer Text Reviews
"Peter W. Singer was a wonderful addition to our university lecture series. His presentation was engaging, thought provoking and a perfect fit to our conference theme of "Leading Today, Inspiring Tomorrow." Our university leadership, trustees and fellows, graduate students, faculty and guests all found his lecture riveting."
Event Planner, University
"Singer's presentation, titled NextTech: The Future of Technology, Security, and Threats, was engaging, energetic, and most importantly, thought provoking. The feedback from our audience was overwhelming. Peter received an average rating of 4.6/5 - the highest rated presentation of the conference .PW's visual presentation materials were well planned and aesthetically pleasing. His speech posed difficult questions while still entertaining the crowd. PW's demeanor and presentation style were an ideal kick-off to our event."
Non-profit Association
"Given the midshipmenA's dense schedules and technological bent, required weekday lectures on ethics are sometimes a tough sell, but the response has been unprecedented! Best lecture ever has been the consistent feedback from students faculty, and staff alike."
Director, US Naval Academy Center for Ethical Leadership