Omar Johnson
Former CMO at Beats by Dre, and Former VP Marketing at Apple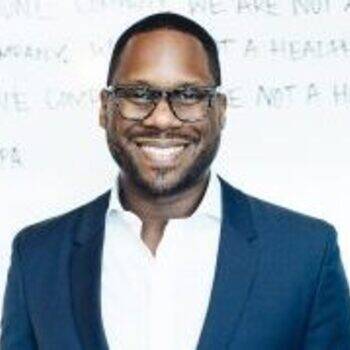 Omar Johnson Text Reviews
Omar is a highly engaging presenter who will share with Domopalooza attendees how curiosity and creativity turned headphones from a commodity product into an experience, and how insights can drive influence. We're thrilled to bring his experience to the Domopalooza stage.
Josh James, Founder and CEO - Domo
I worked with Omar during the launch of Nike+ and Nike Sport Music marketing campaigns. Omar's intelligence, clear communication, direction, passion and creativity are unmatched. In the simplest terms, Omar is a pleasure to work with and is a true treasure within this industry.
Tim Mulrooney - Stance Marketing
Omar Johnson is one of the most talented marketing executives I've ever met and we couldn't have built Beats without him.
Jimmy Iovine, Founder - Interscope Records
My highlight for Domopalooza Day 1: Omar Johnson. I'm in awe of the marketing strategy for Beats by Dre.
Jessica Wessinger - Domopalooza
Omar Johnson is a fantastic speaker and extremely gracious. We gained valuable insights that we will use as an organization moving forward. His contribution to our event made it a great success.
Michael Griffiths, VP Marking and Communications - Pitney Bowes