Laila Ali
Replenish Your Health, Replenish Your Mindset, and Replenish Your Purpose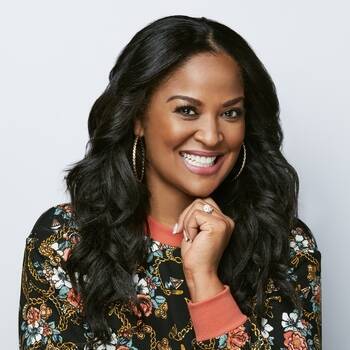 Featured Motivational Speaker
Laila Ali
Replenish Your Health, Replenish Your Mindset, and Replenish Your Purpose
Expertise
Travels From
Atlanta, GA, US
About Laila Ali
Laila Ali is a world-class athlete, fitness and wellness advocate, TV host, home chef, founder of the Laila Ali Lifestyle Brand, and mother of two.
The daughter of late beloved global icon and humanitarian, Muhammad Ali, she is a four-time undefeated boxing world champion, whose stellar record includes 24 wins (21 of which were "knockouts") and zero losses. Laila is heralded as the most successful female in the history of women's boxing.
In 2012 when women's boxing was ...
More Featured Motivational Speakers View All Inspiring storytellers who motivate your audience to achieve their goals and live their dreams. Made up of experts, leaders, and achievers from various fields and backgrounds who can deliver impactful messages that resonate with your audience.