Premiere Exclusive
Michelle Singletary
Nationally Syndicated Personal Finance Columnist, The Washington Post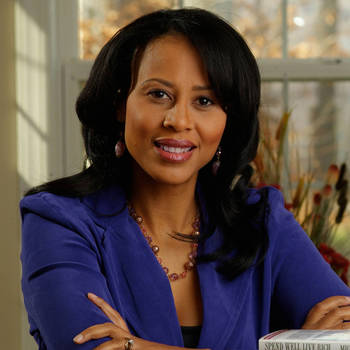 Michelle Singletary Bio
Michelle Singletary is a personal finance columnist for The Washington Post. Her award-winning column, "The Color of Money," appears twice a week in dozens of newspapers across the country and is syndicated by The Washington Post News Service and Syndicate.
She is a frequent contributor to various NPR programs including "1A," "Morning Edition," "All Things Considered." She regularly appears on CNN's daily and weekend programs, including New Day, and "The Situation Room with Wolf Blitzer." She has also appeared on NBC's "Today Show" and PBS. For two years, she hosted her own national television program, "Singletary Says," on TV One.
Singletary is the author of four books: "What To Do With Your Money When Crisis Hits: A Survival Guide," "The 21 Day Financial Fast: Your Path to Financial Peace and Freedom," a perennial Amazon bestseller; "Spend Well, Live Rich: How to Live Well With the Money You Have, and "Your Money and Your Man: How You and Prince Charming Can Spend Well and Live Rich."
She is the recipient of the 2022 Gerald Loeb Lifetime Achievement Award, "recognizes a journalist whose career exemplifies the consistent superior insight and professional skills necessary to further the understanding of business, financial and economic issues," according to The G. and R. Loeb Foundation Inc. and UCLA Anderson School of Management.
In 2022, she was the first-place winner of a Society for Advancing Business Editing and Writing (SABEW) Best in Business award for commentary (The IRS Is a Hot Mess). In 2021, she won a prestigious Gerald Loeb Award for commentary for "Sincerely, Michelle," a 10-part series on race and money. The series also landed her the 2021 National Association of Black Journalist award for commentary. In 2020, The Washington Post celebrated her long and distinguished career at the paper with the Eugene Meyer Award, its highest journalistic honor.
Singletary is the director of Prosperity Partners Ministry, a monthly personal finance program she founded at her church, First Baptist Church of Glenarden. As part of this ministry, she and her husband also volunteer to teach financial literacy to incarcerated individuals in various prisons in her home state of Maryland. Singletary is a graduate of the University of Maryland, College Park, and she earned a master's degree in business and management at Johns Hopkins University.