Michael Rogers
Technology pioneer, author and journalist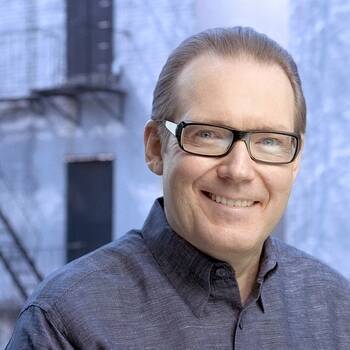 Michael Rogers Text Reviews
Michael was both engaged and engaging . . . His skills as a journalist were well-employed as he summarized the remarks of other presenters, listened-in on tabletop discussions, then quickly prepared meaningful and effective closing remarks.
Marla Dorrel - Project Consultant - Triangle J Council of Governments - North Carolina
Some futurists are good storytellers with plenty of charisma but no 'wisdom' or experience and others have loads of experience but no charisma. You demonstrated both.
Pitney Bowes
Michael presents as though he is talking with you, versus at you. He's someone you would love to be seated next to at any event!
General Electric
You hit a home run with this group. Longtime bar association executives who can be somewhat jaded were particularly enthusiastic about your presentation.
American Bar Association
Thank you for the excellent talk you gave to our audience yesterday. The range of topics you addressed was thought-provoking and exactly on target with the theme, "Building Bridges to the Future."
Federal Reserve Bank of New York
Many of the delegates mentioned that your session was the most informative of the program--many expressed that they especially appreciated your warmth and wit. We were very pleased that your remarks were so carefully tailored for our audience . . .
National Association of Federal Credit Unions