Lisa Song Sutton
Top 10 Social Entrepreneur, Forbes, Inc. Magazine, & Fast Company Writer, TEDx Speaker and Miss Nevada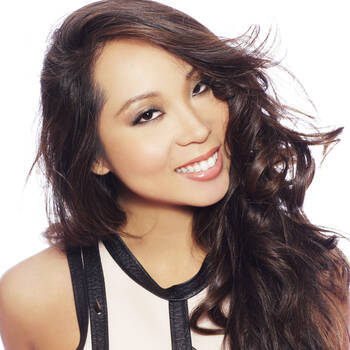 Lisa Song Sutton Text Reviews
It was such a pleasure having Lisa join us as a CREATE! Festival keynote speaker this year. With her passion, creativity and entrepreneurial spirit, she embodies the genuine spirit of the festival, and continues to inspire generations of emerging entrepreneurs.
Kim Chestney, Founding Director - CREATE! Festival, Pittsburgh Technology Council
I love having Lisa speak to my entrepreneurship students. Not only does she have extensive knowledge and experience on a number of topics related to entrepreneurship, her presentations are fun, interactive and it results in a high level of interest and engagement from the audience. Lisa is always at the top of the students' request list for return speaking engagements.
Dr. John Laurie, Ph.D., Clinical Professor of Entrepreneurship - Baylor University
Ms. Lisa is an amazing role model and community leader who readily shares her talent, time and support to Las Vegas community groups. At Leaders in Training, she has served as a leadership speaker on multiple occasions, served food with us to the homeless on New Year's Eve and sent us connections, resources and opportunities. She proves what's possible for our East Las Vegas students and is one of our most important allies in the community.
Erica Mosca, Harvard Ed.M. & Founder - Leaders in Training
Lisa Song Sutton's mentorship to our young aspiring entrepreneurs was invaluable. When I called her to be a Judge for our Dream Live Pitch Fest event, she volunteered her time and expertise to us without hesitation. She gives of herself to the future generation of innovators and so many more. We are blessed to have her.
Rochelle Baltimore, Founder - Dream In Motion Nonprofit