Linda Evans
Golden Globe Winning Actress and Star of Dynasty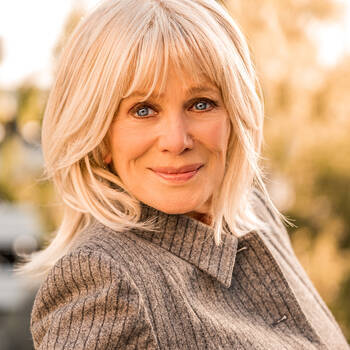 Linda Evans Text Reviews
Linda was AMAZING! Not only was her speech wonderful and heartfelt, she was a doll to work with. Kind, sincere, genuine, accommodating and friendly. To sum it up, she was truly special and we loved having her as part of our event.
Ms. Ruth and Mr. Norman - Ruth and Norman Rales Jewish Family Services
Linda Evans was the perfect kick-off for our distinguished speakers series. She was gracious, kind, and automatically connected with our audience. Our guests are still talking about weeks after the event.
Angela Hamilton, Executive Vice President - Anstey Hodge Advertising Group
I want Linda to be my best friend!!!! I absolutely LOVE her. Along with the other 299 people she met today. She was fabulous. I'm so serious when I say, out of 28 speakers, she's by far the fave!!!
Sherrie Garrett, Development Officer - Brazosport College Foundation