Dr. Leana Wen
Physician and Healthcare Executive; Washington Post Columnist; & Author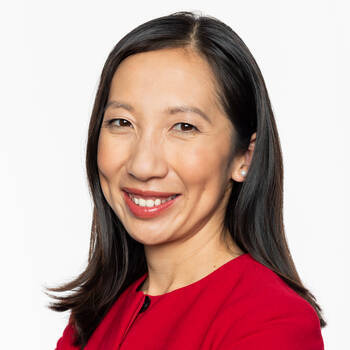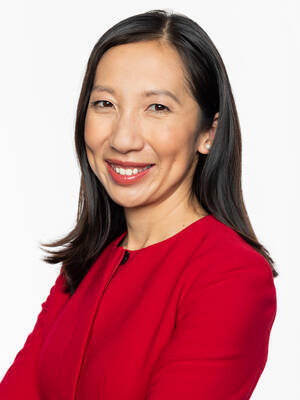 Dr. Leana Wen Text Reviews
Dr. Wen is an extremely knowledgeable and passionate doctor, who is committed to her message to transform physician-patient interactions. I enjoyed her enthusiasm, her stories and the overall approach in her presentation.
Eric Foo - University of California, Davis
Leana is one of the best speakers I've seen. She knows how to use narrative to convey information. Her presentations . . . finely crafted, using brief, compelling stories to make serious points--without ever losing the audience's attention.
James Militzer - NextBillion
Dr. Wen is an extraordinary speaker. From the moment she uttered her first word, she captured the audience. She is articulate w/ her words & knowledgeable about the topics she is discussing. . . . she is compassionate w/ the audience she is addressing.
Stephanie C. Guiffre, MPA, Strategic Alliance & Initiatives Director - Colon Cancer Alliance
Dr. Wen's passion for helping people underlines her actions & led her to speak up when she sees a need for change, one of the many reasons for writing her book. . . . wonderful example for what a true physician should be like: honest, caring, trustworthy.
Samantha Chen - California State University, Los Angeles
Having been a trial lawyer, I value communication skills. Dr. Wen delivers powerful messages through her enjoyable presentations. I heard her keynote address . . . her short talk held the room rapt.
Charles Cobb, Attorney-At-Law - Silver Lake Legal
Dr. Wen's every word is meticulously articulated to create a finesse I have never seen before. She is outstanding, subtly guiding you through a series of events by utilizing and demonstrating exactly what she intends to delineate to her audience.
Alpa Bhatt - University of North Texas Health Center
I would use the word 'extraordinary' to describe Dr. Wen. She's so knowledgeable, so engaging, and such a gifted speaker. And what's more, she's an absolute joy to work with.
Dr. Leana Wen's talk was met with enthusiasm. Her session was refreshing, inspiring, and offered practical advice for navigating public health issues. Attendees commented that they appreciated how she spoke both sincerely and authoritatively. Dr. Wen was the perfect opening keynote for our conference. Her perspective, real life examples, and authenticity were truly a breath of fresh air.
Health Professional Organization
Dr. Wen's keynote presentation was spot-on. She was incredibly engaging and addressed the most current issues facing healthcare and hospitals. She customized her content to meet the needs of our audience, delivering the current facts and reality of the healthcare landscape, and left our group with light at the end of the tunnel. She understands technology, and delivered her presentation with passion and energy. It was a pleasure to work with her. We would certainly recommend Dr. Wen to our healthcare colleagues.
Regional Healthcare Association
Dr. Wen was incredibly engaging and a joy to watch. She was very passionate and sparked similar desire in the listeners. We greatly appreciated how she tailored her content to the needs of our organization and the theme of the forum. It was a great pleasure to work with Dr. Wen and to have her as our keynote of our event.
Director of Trade Organization
A great session and very well-received. Dr. Wen was articulate, authentic, and offered great insights. Truly a delight.
Head of Public Health Association