Kerri Pomarolli
Actress, Comedienne, Author & Speaker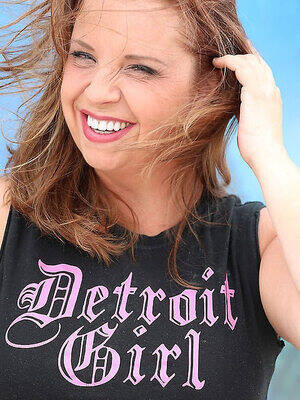 Kerri Pomarolli Bio
Kerri Pomarolli is a standup comedian, author, actress, speaker and supermodel wannabe. She has been on The Tonight Show 29 times, General Hospital, Young and the Restless, Comedy Central, TBN, and many more. She has been on Nick at Nite, Netflix, and enjoys touring the country with her clean comedy and Christian events.
She has been a correspondent for CNN, Emmy Awards, Good Morning America and more.
She hosted her own show Laugh Break on Mom TV and has appeared in magazines such as Guideposts and is an award-winning columnist.
She is a much sought-after Inspirational speaker and red carpet host. She's worked with everyone from Jay Leno, Candace Cameron Bure, Jim Carey, Sherri Shepherd, to Carol Channing and is passionate about writing. She's written several books including "Moms Night Out And Other Things I Miss" that came out with the hit motion picture.
Her latest two books became bestsellers in 2020 "Confessions of the Proverbs 32 Woman" and "She Rises Late and Her Kids Make Her Breakfast."
Voyage Magazine voted her one of LA 's Most Inspiring People 2020. She is so excited to be a writer for the Hallmark Channel as well. She is also a screenwriter and works in television writing and lives with her two comedy inspirations; Lucy and Ruby in California.