Karyn Buxman
Founder of HUMORx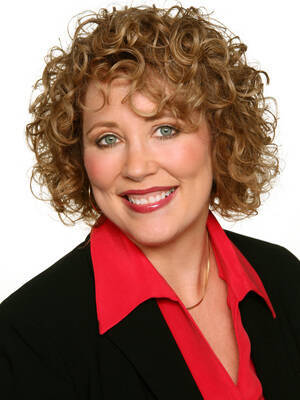 Karyn Buxman Text Reviews
I have never seen someone more skillfully tune into and engage the audience so completely from start to finish. The standing ovations, the magic wand, the three personality types, your crowd-pleasing anecdotes and insights completely captivated us.
Dan Maddux - American Payroll Association
It's such an honor and pleasure having you with us, sharing your time and expertise to educate professional health care providers about the significance of therapeutic humor and how to cultivate a balanced work life.
Mierfe Calica, RN, MA - Cedars-Sinai Medical Center
Laughter is an essential of physio, psycho and social health and development. We at NASA often find that balance can be very difficult to achieve considering the complexities of our jobs. You helped us learn that it is beneficial and how to achieve it.
Nichole Richmond - NASA
I can't begin to tell you how nice it was to work with you and your staff on our annual program. Your humor, warmth and personal touches made this one of the easiest events to plan and remember, I need to please more than a thousand women at this event!
Sheryl Walsh - St. Joseph?s Mercy at Macomb
Speakers of your caliber are hard to find! Some might consider a roomful of CPAs and IT folks to be a tough crowd yet you had them in the palm of your hand. Your weaving of stories and applicable content left the audience raving and wanting more!
JoAnn Benzer, Executive Director - Information Technology Alliance
Your closing plenary address was a rousing success and carried a message and approach people could take home and put to work right away! The stories you shared were inspirational and demonstrated passion and lightheartedness.
J. Donald Schumacher, PsyD President and CEO - National Hospice and Palliative Care Organization
You are a joy, Karyn Buxman. Thank you for being a part of our little event. Everyone had great comments afterwards and were as happy as monkeys in a banana tree at the end of the day. You were great! Let's do it again sometime soon!
Steve Carroll, Creative Director - W5Creative
It is been said that it is always worth it to save the best for last, and you proved that to be true. We thank you for showering us with the magic of your wand! Our only regret is that we didn't have more time to be under your dynamic spell.
Cherie Myers, Director - Safeway Inc.
I cannot begin to tell you how overwhelmingly positive the response to your presentation was and we are so pleased that you were able to provide our attendees with so much insight and advice. Your message was perfect and you impact immeasurable.
Susan Pletcher, RN, MPA, CHAM, Conference Program Chair - National Association of Healthcare Access Management