Josh Davis
Winner of Five Olympic Medals!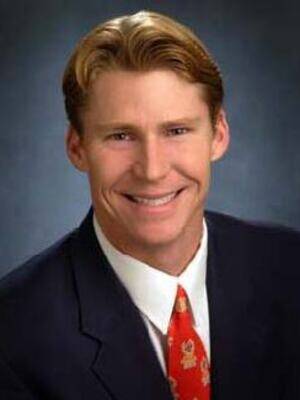 Josh Davis Text Reviews
Josh was wonderful! He is articulate in getting his message across, while at the same time extremely personable. Over and over, we received praises for having such a great speaker at our banquet.
CEF, Inc.
Your moving testimony concerning your faith in Christ was used in a mighty way by the Holy Spirit. I especially appreciated your comments concerning fidelity in marriage.
Darwin Lewis - Crusade General Chairman
You were wonderful. I don't know where to begin to thank you for visiting our highschool. Your warm, sincere, approachable personality combined with your generosity and your love for the Lord makes for quite a remarkable person and those kids know it.
Inda Williams, President - LT-FCA
Josh was amazing, I would encourage you to consider him as a speaker for your next team event! Josh's key messages were not only entertaining, motivating, and inspiring, but he delivered them in a way that our team could clearly see how to apply his lessons and improve their performance. You will know you made the right choice when your employees all thank you for having Josh, that is one powerful way I knew we made a great choice.
Sid Carr, President - Allcat Claims Service