Josh Davis
Winner of Five Olympic Medals!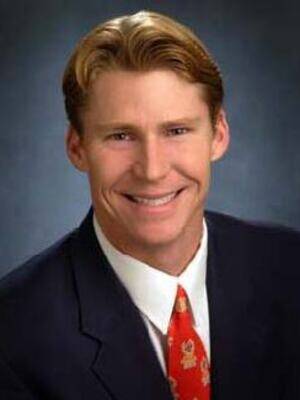 Josh Davis Bio
Despite a late start into the sport of swimming, Josh Davis made history by becoming the only man to win 3 Gold Medals at the 1996 Atlanta Centennial Olympic Games. Four years later as Captain of the 2000 Sydney Olympic Team Josh broke the American Record 3 times in his signature event the 200m freestyle. For 15 years now, Josh has lead a nation-wide tour of Olympic swimmers called the Mutual Of Omaha BREAKout! Swim Clinic Tour. He speaks to groups all over the country on how perseverance, pursuing excellence and attitude can turn the ordinary into extra-ordinary.
Still practicing what he preaches Josh just recently became the fastest man ever over 40 years old as he set National Records in the 50, 100, 200 and 500 Freestyle. Josh Davis lives in Edmond, OK with his wife and 6 growing kids.
2x Olympian and 3 time Gold Medalist, Josh Davis has spent over 20 years bringing inspirational messages about how the 4 principles of Olympism can help anyone at any stage of life can go to the next level, make a difference and leave a legacy. Josh's message is full of humor, stories, patriotism and some powerful moments that will make the audience laugh, cry and be encouraged to persevere in pursuing an excellent life in service to others. Josh is an experienced professional speaker comfortable with audiences of any size or age. He knows how to connect and work the crowd and is passionate about how the principles of consistency, attitude, excellence and integrity can turn the ordinary into extra-ordinary! Josh always brings his 3 gold medals for people to take pictures, which is a big hit and autograph cards for people to take home. Be a hero and hire the Olympic hero!