Premiere Exclusive
Jonna Mendez
Former CIA Chief of Disguise, Author, Speaker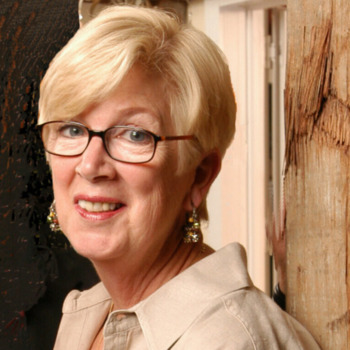 Jonna Mendez Bio
Jonna Mendez is a retired CIA intelligence officer with 27 years of service. During her career she lived overseas on multiple undercover assignments, serving tours of duty in Europe, South Asia, and the Far East. Her work took her throughout Western Europe, the sub-continent, and Asia.
She joined the CIA's Office of Technical Service (OTS) in early 1970, an office remarkably similar to the "Q" Branch in the James Bond Movies. OTS provided the CIA with the technical wherewithal to facilitate its operations around the globe. Within a few years, she was overseas as a Technical Operations Officer with broad technical skills and a specialty in clandestine photography. Her duties included training the CIA's most highly placed foreign assets, in some of the least hospitable countries in the world, in the use of spy cameras and processing the intelligence they gathered. Adding disguise skills to her resume, by 1993 she had risen to the position of CIA's Chief of Disguise, where she was responsible for a worldwide staff that created identity transformations for both CIA officers and foreign assets working with the U.S. government. From briefing President Bush in the Oval office in a lifelike mask to providing protective disguises for overseas officers and agents, Jonna has done it all.
Since retiring from the CIA Jonna has continued her career as a fine art photographer, consultant/lecturer, and author. She and her husband, Antonio J. Mendez, collaborated on a book about their work against the Soviets in Moscow called Spy Dust, which was set during the last decade of the Cold War. She also worked closely with her husband in the writing of ARGO, a book that documents the operation that became a movie, winning the Oscar for Best Picture in 2013, with Ben Affleck playing Tony. Their most recent book, The Moscow Rules, was published in May 2019. Her new book, In True Face, written during the pandemic, will be out in 2022.
Normally Jonna travels extensively, lecturing and presenting a variety of intelligence-themed programs to a broad range of audiences. With her husband, she has participated in over two dozen television documentaries on a variety of channels to include Discovery, History, and PBS. Her work has recently been featured in The Washington Post, WIRED.com's Masterminds YouTube series, The Wall Street Journal, and NPR among many others. Just Google "Jonna Mendez CIA."
Jonna is a founding board member at the International Spy Museum in Washington, D.C, and has also served for 20 years as Vice President of the La Gesse Foundation, under the auspices of the Princess Cecilia de Medici, presenting American pianists in Europe and at Carnegie Hall, in partnership with Peabody Conservatory and Catholic University.